A court in Turkey issued a formal warrant Thursday for the arrest of U.S.-based Muslim cleric Fethullah Gulen, who the government accuses of being behind the failed July 15 coup that left more than 270 people dead.
The state-run Anadolu news agency said an Istanbul-based court issued the warrant for "ordering the July 15 coup attempt."
The government says Gulen, a former ally of President Recep Tayyip Erdogan who lives in self-imposed exile in Pennsylvania, masterminded the failed coup attempt by renegade officers in Turkey's military and wants him extradited to Turkey. Gulen has denied involvement or prior knowledge of the coup attempt.
Related: Incirlik Air Base: Power Restored to Key U.S. Site After Coup
Ankara has not yet made a formal extradition request, but the arrest warrant could be the prelude. Washington has asked for evidence of the cleric's involvement, and has said the extradition process must be allowed to take its course.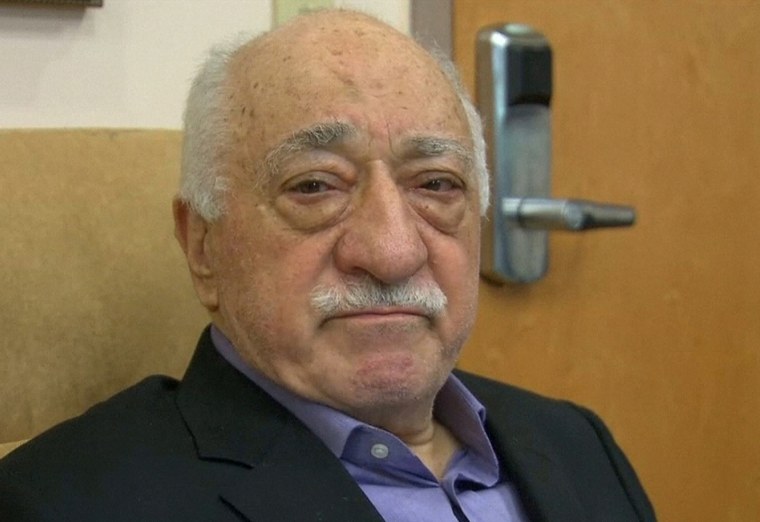 Turkey has designated Gulen's movement, which runs charities, schools and businesses across the world, as a terrorist organization and has launched a widespread crackdown on suspected members since the failed coup.
Since the coup attempt, nearly 70,000 people have been suspended or dismissed from jobs in the civil service, judiciary, education, health care, the military and the media. And about 18,000 people have been detained or arrested, mostly from the military, on suspicion of being involved in the failed putsch.
Earlier Thursday, Erdogan vowed to go after businesses linked to Gulen's movement.
"Without doubt, this organization has an extension in the business world. Maybe it is what they are most powerful at," he said during a speech to the heads of chambers of commerce in Ankara. "We are determined to totally cut off all business links of this organization, which has blood on its hands."