When elements of Turkey's military attempted a coup Friday night, the Turkish government accused a cleric living in exile in Pennsylvania of being involved in the turmoil.
"Turkey won't be frightened with this kind of uprising and Turkey cannot be governed from Pennsylvania," President Tayyip Erdogan said after arriving in Istanbul's airport early Saturday.
"They were being told what to do from Pennsylvania," Erdogan said of those involved in the coup. Turkish officials also blamed the attempted coup on followers of the cleric, Fethullah Gulen.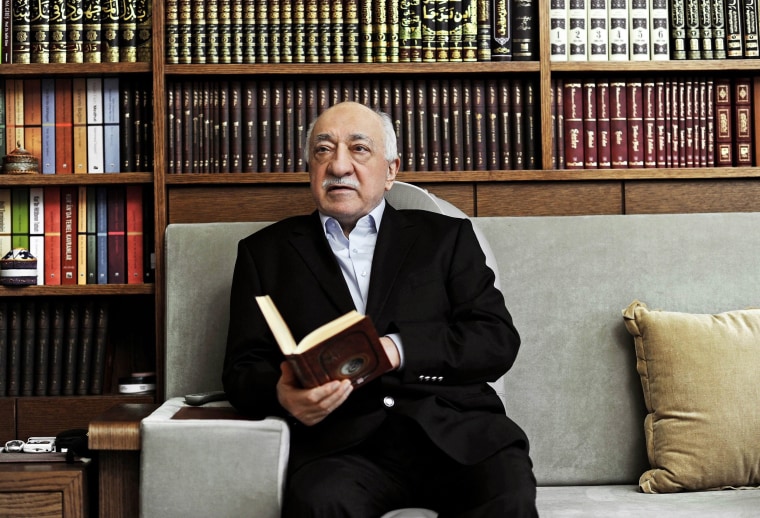 Gulen denounced the coup attempt and denied he had a hand in its inspiration.
"I condemn, in the strongest terms, the attempted military coup in Turkey," he said in a prepared statement. "Government should be won through a process of free and fair elections, not force.
"As someone who suffered under multiple military coups during the past five decades, it is especially insulting to be accused of having any link to such an attempt. I categorically deny such accusations."
It wasn't the first time Erdogan has accused Gulen of meddling in the politics of his native country.
Gulen has lived in self-imposed exile in the United States since 1999 when he fled Turkey amidst accusations of extremist Islamist activities. He lives in the Poconos.
Gulen was an ally of Erdogan until 2013 when a corruption investigation into the then-prime minister and those under him was launched. Erdogan called the investigation, which led to arrests and protest, a "dirty operation" against his rule, and blamed Gulen for orchestrating the scandal.
At that point, years of disagreements between the two men spilled out into the open over a government plan to abolish private "prep" schools — including those run by Gulen's Hizmet movement.
Gulen, an influential Islamist leader who has penned more than 40 books and runs a worldwide network of well-funded businesses and schools, denied any involvement with the probe.
Erdogan called for his extradition from the U.S. and started clamping down on Erdogan commercial interests belonging to followers of Gulen.
In 2015, The Turkish government took over 22 companies — including two television stations — owned by the company Koza Ipek, which had links to Gulen.
And earlier this year, Turkish authorities seized control of the Zaman newspaper, after it was accused of being loyal to Gulen.
Also this year, after an appeals court ruled alleged shadowy network from 2007 did not actually exit — overturning hundreds of convictions —Erdogan blamed police and prosecutors who belong to Gulen's movement for inventing the conspiracy.
The pro-Gulen organization Alliance for Shared Values condemned the attempted coup.
"For more than 40 years, Fethullah Gulen and Hizmet participants have advocated for, and demonstrated their commitment to, peace and democracy. We have consistently denounced military interventions in domestic politics. These are core values of Hizmet participants. We condemn any military intervention in domestic politics of Turkey," the group said.
"Events on the ground are moving quickly and it would be irresponsible for us to speculate on them. We remain concerned about the safety and security of Turkish citizens and those in Turkey right now. Comments by pro-Erdogan circles about the movement are highly irresponsible."