HAVANA - Manuel Cruz guided his 1955 DeSoto convertible along the famed seawall known as the Malecón.
"What we really need is to improve our economy," he said.
A surge of American tourists over the past year has helped, but it hasn't been enough, Cruz said. He envisions planeloads of Americans arriving daily, putting more money in everyone's pockets.
If that happens, he says, Cubans won't be leaving the country. "It'll be the reverse: Migration will be to Cuba."
During his March 20-22 visit to Havana, President Barack Obama told Cubans that their future is in their hands.
"What changes come will depend upon the Cuban people," Obama said. "We will not impose our political or economic system on you."
Just days later, on March 25, the State Department announced a $753,989 community internship program targeting "young emerging leaders from Cuban civil society."
Critics in and out of Cuba reacted with indignation.
"Are the State Department and the White House on the same wavelength? Do they coexist in the same government? The same city? The same constellation?" Emilio Paz asked in Progreso Weekly. "Forgive us if we're skeptical or even dubious about this million-dollar plan to decide — or even help decide — Cuba's destiny. It looks suspiciously like a Trojan horse."
Records show that U.S. government agencies have spent more than $300 million on Cuba-related democracy programs since 1996 as part of what Cuban officials have described as a regime-change strategy.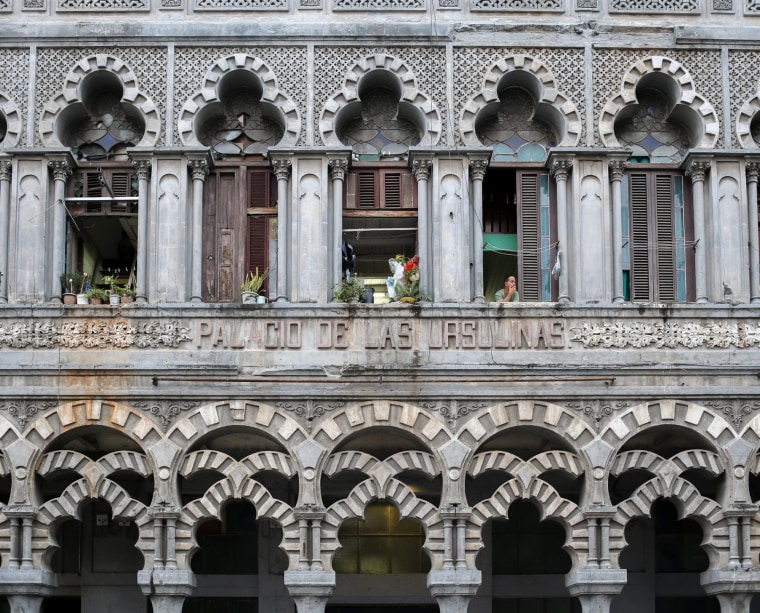 Obama says he is taking a different approach, providing support to Cuban activists so that they can shape their own destiny.
"Cuba is sovereign and rightly has great pride and the future of Cuba will be decided by Cubans, not by anybody else," the president said in a March 22 speech to Cubans.
Many Cubans applauded Obama. Others said his speech was "subversive." Still others wanted an apology for the dcades-long trade embargo and the attempts to assassinate Fidel Castro.
On Monday, none other than Fidel Castro himself published a scathing piece on Cuba's official newspaper Granma excoriating Obama for his speech, stating that Cubans were at risk of an "infarto" (heart attack) after Obama spoke of ending the Cold War and starting a new chapter, despite a "ruthless embargo that has lasted over 60 years," and deaths and violence from "mercenary" attacks. Castro said the country had worked to eliminate the vestiges of racism and concluded by saying "we don't need the imperio (empire) to give us anything," saying Cuba is capable of producing the food and material goods it needs.
Some Cubans have "a lot of illusions about the White House Cuba policy while others are far more wary and even hostile toward Obama's attitude toward Cuba's political system and sovereignty," said Arnold August, a Canadian journalist who has written books about Cuba.
Dissident leaders estimate that Cuban authorities arrested and later released 450 to 500 democracy activists in the days surrounding Obama's visit.
RELATED: Cubans, Cuban Americans Share Emotions After Obama's Speech
Obama and President Raúl Castro have deep differences over human rights.
Obama told Cubans: "I believe citizens should be free to speak their mind without fear, to organize, and to criticize their government, and to protest peacefully, and that the rule of law should not include arbitrary detentions of people who exercise those rights."
Castro told reporters that Cuba defends "civil, political, economic, social and cultural rights - we oppose political manipulation and double standards in the approach to human rights," he said.
Castro bristled at the suggestion that Cuba holds political prisoners and said to reporters to give him a list of political prisoners and he would release them "immediately," before the end of the day.
A day later, dissident leaders meeting with Obama gave the president a list of 89 political prisoners held in Cuba.
"There are political prisoners in Cuba. I have been in prison and I know what that is," said Yosbel Echevarría, 37. "This is a repressed country, a completely militarized country."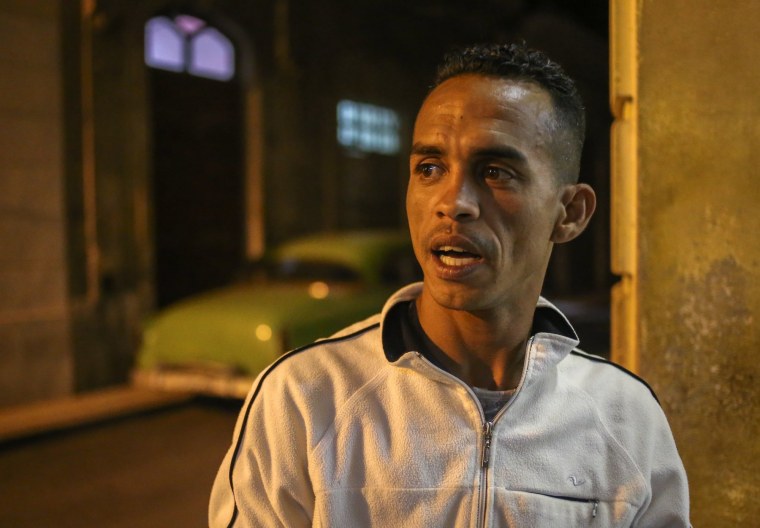 Echevarría belongs to a group called Opposition Movement for a New Republic. "I've lived good moments and bad moments here, but more bad than good because everything here is lie, lie, lie and we see it every day."
Echevarría said he spent a year in prison "for not working, for dangerousness," described as the propensity to commit a crime in the future, which he denied. "I don't steal. I don't sell drugs. I don't assault anyone. I don't do anything illegal. I just earn a living however I can."
Echevarría said he works in tourism, earning commissions for taking tourists to private restaurants and city tour operators.
He said he refuses to work for state-run companies that pay just $30 a month.
"I earn my living on the streets and I do very well," he said.
He said he heard Obama tell the Cuban people to "leave the past behind."
That drew some criticism, including a cartoon in state-run media showing an image of Obama and the words, "Long live Alzheimer's!"
But Echevarría agreed with Obama.
"We can't forget the past because it's always present, but we should think about the future, how to get out of the crisis here. Look at the buildings falling down, the torn up streets, the trash."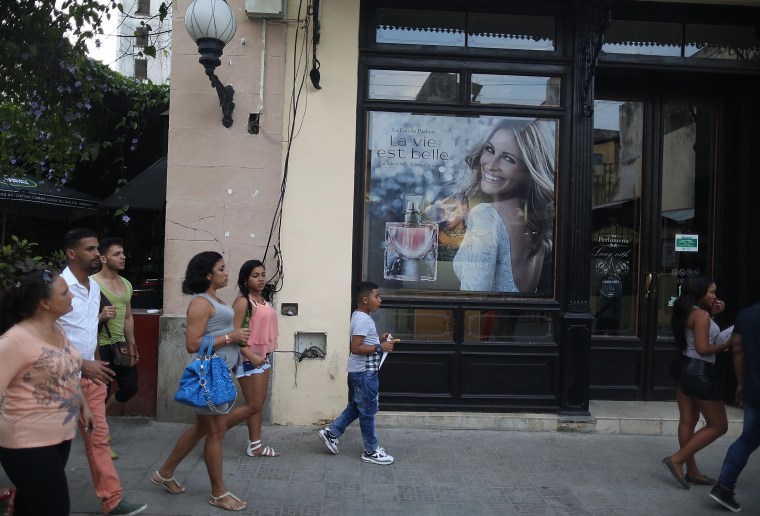 Down the street, Yenny González, 33, a singer, climbed a dark wooden stairway to the cramped apartment she shares with her mother and five brothers.
"Life in Cuba is neither good nor bad," she said. "We have to accept whatever happens."
Victoria Santo, 56, a homemaker, said Obama's visit filled her with pride. But whether it will lead to change in Cuba "only God knows. We'll have to wait and see."
Back in his 1955 DeSoto, Manuel Cruz was upbeat about Cuba.
"It is a very secure country where our kids grow up safe, without any violence on the streets, without any robberies," he said. "Here our children can walk freely wherever they want without any problems."
Cruz drove past a cruise ship and a throng of tourists.
"I think this country's biggest problem today is the economy and they are working on that. They're working on it. You can see the changes."