Cameras on Monday captured President Obama back-dropped by a mural of Cuba's revolutionary hero, Ernesto "Che" Guevara, during a ceremony in Havana's Revolutionary Square, triggering a flurry of critical tweets about the optics of it all.
The outline of the bearded guerrilla was clearly visible and cast an ominous specter as Obama and other members of the U.S. delegation stood during a wreath-laying ceremony at the Jose Marti Monument.
"It is a great honor to pay tribute to Jose Marti, who gave his life for independence of his homeland. His passion for liberty, freedom, and self-determination lives on in the Cuban people today," Obama wrote in the book after he laid a wreath and toured the memorial dedicated to the memory of Jose Marti.
Twitter has erupted with a "collective gasp" at the controversial photo-op and critics have questioned the president's decision to attend a ceremony staged in front of the Marxist mural.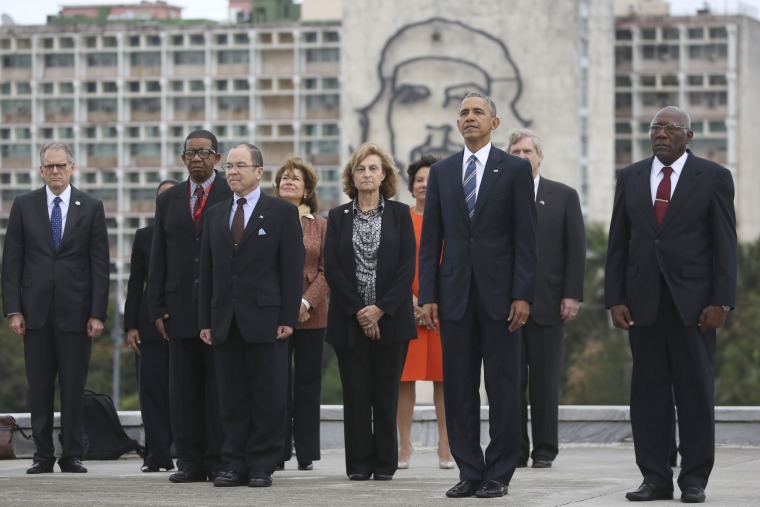 Obama's arrival in Havana was the result of a long effort to thaw the United States' antagonistic relationship with Cuba, which dates to the country's 1959 Communist revolution. Obama is the first sitting American president to visit the island since Calvin Coolidge nearly 90 years ago.
Related: Obama in Cuba: President Meets with Raul Castro