HAVANA — It has long been the forbidden island, virtually off limits to American tourists.
But though the longstanding trade embargo is still in place, the U.S. is authorizing more and more sea travel to Cuba as its flag flies at its embassy for the first time in more than half a century.
"For me, it was really important to see it before it changed and more importantly to show it to my kids," said Alex Sheshunoff from California.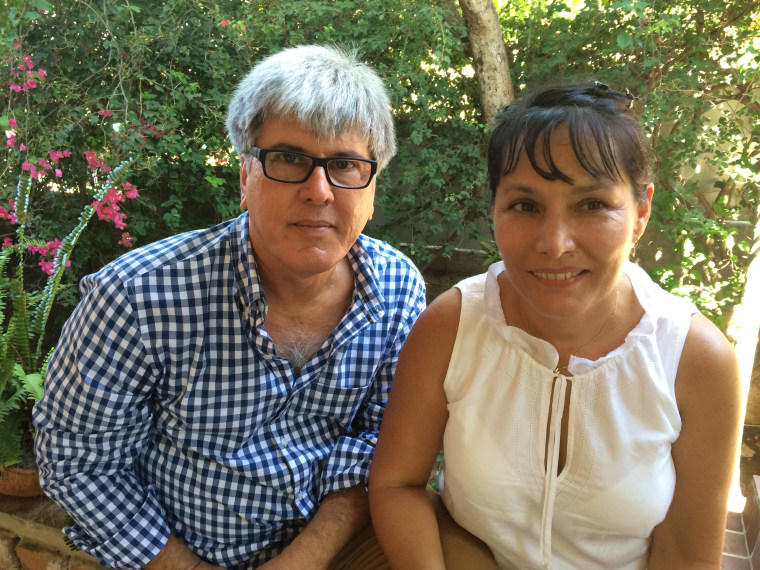 According to a study by the University of Havana, nearly 89,000 Americans have visited Cuba in 2015 through the end of July. That's a 54 percent increase over last year.
Carnival Cruise Lines' brand fathom is planning its first cultural exchange trips next year to the island, pending final approval from the Cuban government. the price starts at $1,800 per person for a 7-day trip.
"It won't have a casino. We won't have Broadway. It's really not a typical cruise," said Tara Russell, fathom's president. "It's a very different kind of experience but we believe there's a real market for this type of experience."
RELATED: 'Digital Entrepreneur Helps Quench Thirst for U.S. Pop Culture in Cuba'
To accommodate more visitors, Cuba's also sprucing up the crumbling Port of Havana. There's new construction and a cruise terminal was renovated. Several years ago, an old warehouse was converted in a market filled with hundreds of private entrepreneurs, eager for more tourist dollars.
"They're working on it," said Jeffrey DeLaurentis, the top U.S. diplomat in Cuba. "I think it's hard to say now how many more Americans will come but (the Cubans) certainly recognize that there's a great interest and they're going to have to do a lot."
Many business owners welcome better relations with the U.S.
"They will open possibilities to make commerce with other countries," said Karen Mena, one of the shop owners in the old warehouse.
But it's not just cruise passengers that are expected.
For the first time in decades, American luxury yachts will be docking in Cuba with high-end U.S. travelers on board. The passengers and crew are traveling on "person-to-person" permits —one of 12 kinds of travel exemptions that allow Americans to visit the island.
A $3 million yacht — the Still Water — recently left Key West and docked in Havana. The 78-foot yacht included satellite internet and a wet bar. Another yacht getting ready to make the trip includes a movie theater and a helipad.
"The phone hasn't stopped ringing," said Paul Madden, a yacht broker in West Palm Beach. "I think it's a sense of adventure visiting the forbidden land."
The short-term rental website Airbnb launched in Cuba on April 2 with 1,000 listings. Now, it's up to 2,600 listings in 40 cities. Half of those listings are in Havana.
The average host makes nearly $250 U.S. dollars per booking.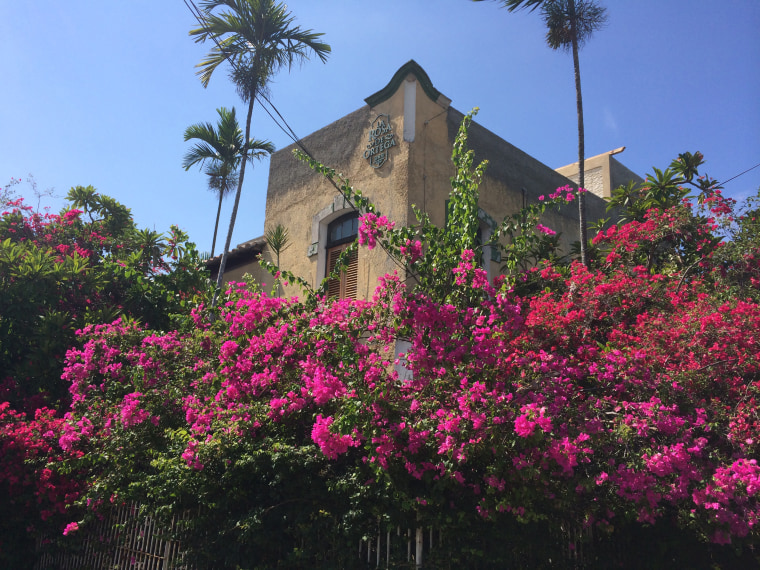 Julia de la Rosa and her husband, Sylvio Ortega, rent out rooms in their renovated Havana home, charging between $60 and $150 dollars per night through Airbnb, depending on the room. They have several rooms in their home for rent.
"We feel a little flattered because everyone wants to come see our country," she said.
While de la Rosa said it's been very difficult to renovate her home — finding supplies to build her modest guest pool is excruciating and Internet is almost nonexistent — she was hopeful that greater connectivity through sites like Airbnb would spur her private business.
"It's been a crazy revolution," she said.