While President Barack Obama prepares for his historic trip to Havana next month, many Cubans are heading the opposite direction, intent on getting out of the island nation before the two countries completely normalize relations, according to the head of a Catholic group that assists newly arrived refugees.
Fearing that a normalization of relations will end the special immigration privileges that Cuban emigres to the U.S. have received for half-a-century, increasing numbers have been fleeing the communist country ruled by Fidel and Raul Castro in recent months, William Canny, head of Migration and Refugee Services for the U.S. Conference of Catholic Bishops, said last week.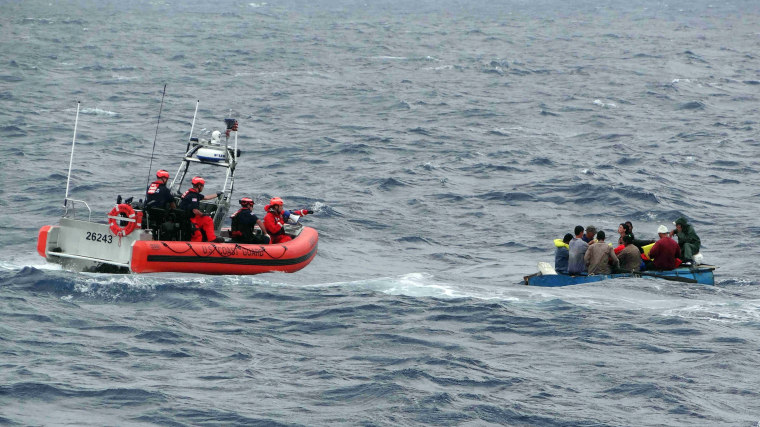 "They're coming for the reasons they've always come, political repression and economic hardship," said Canny. "But they're coming now in greater numbers because there is the perception in Cuba that diplomacy will lead to the normalization of relations with the United States and the end of the Cuban Adjustment Act."
President Obama Defends Upcoming Cuba Visit Amid GOP Criticism
That 1966 federal law, which was passed at the height of the Cold War, established the so-called "wet-foot, dry-foot" policy. That means virtually any Cuban who sets foot on U.S. soil with a "dry foot" is allowed to stay in the country, while most "wet foot" Cubans picked up while trying to make the often-dangerous crossing to Florida are sent back to their homeland.
"Those who are risking their lives by coming over on rafts are the strong ones in their 20s, 30s and 40s who still have their lives ahead of them and don't see a future in Cuba," Canny said. "They're often people who already have contacts and relatives in the United States."
The president and first lady Michelle Obama will travel to Cuba on March 21, making him the first sitting American president to visit the nation in 90 years.
The Cuban exodus has waxed and waned over the decades. But it accelerated again in August 2015 after the U.S. Embassy in Havana reopened after being shuttered for 54 years, U.S. officials said.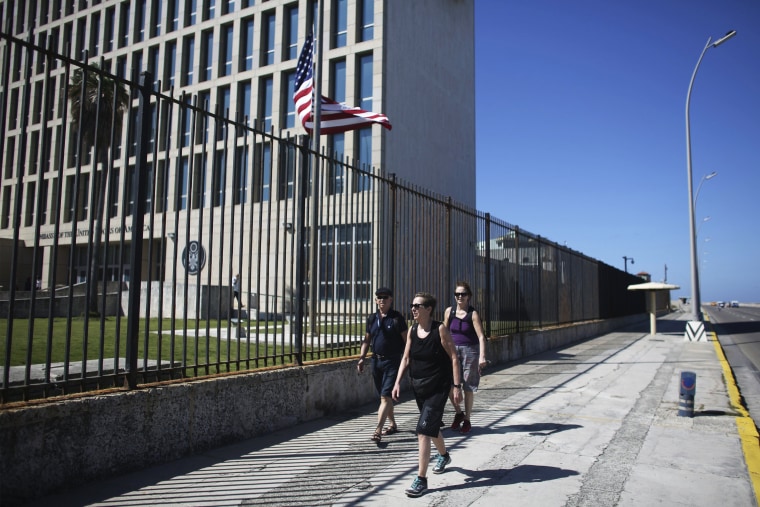 The federal U.S. Citizenship and Immigration Services has not compiled recent statistics on new Cuban arrivals, but last month NBC News reported a spike in the number of Cubans braving the Florida Straits by boat or raft to reach the American shore.
Citing Coast Guard statistics, NBC reported that in the last three months of 2015, 1,536 Cubans took to the sea — with most of them intercepted and returned home. By contrast, 4,473 Cubans in all of fiscal 2015, which ended Sept. 30, attempted to make the treacherous trip.
And just in the first five days of 2016, 176 more attempted to make the crossing during a time of year when the winter weather tends to keep the Cuban escapees out of the water.