Vice President Joe Biden said on Tuesday that Russia's treaty to annex Crimea was a "blatant violation of international law" and promised more sanctions against Moscow.
Biden said Russia had carried out a "brazen military incursion" that "ratcheted up ethnic tensions," and that Russia's President Vladimir Putin's annexation of Crimea was "nothing more than a land grab."
He made the comments at a joint press conference in Poland with the country's Prime Minister Donald Tusk. Biden also stood by the U.S.'s commitment to have a missile defense system in Poland by 2018.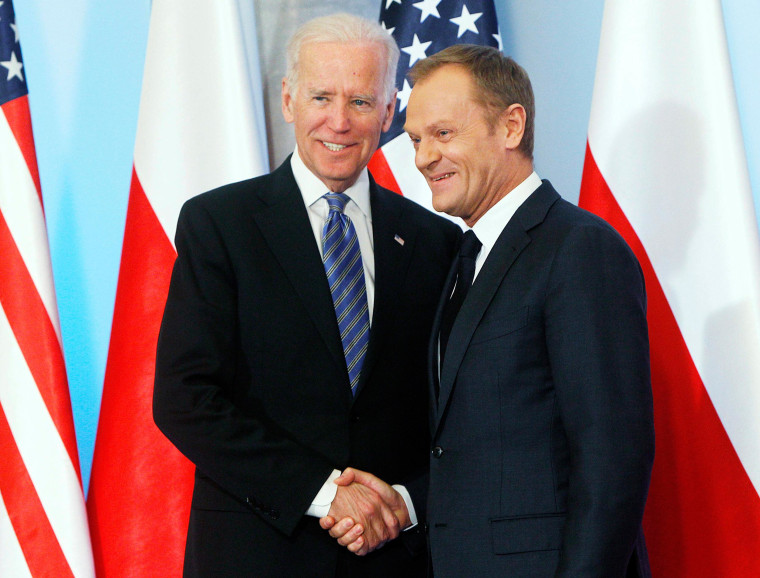 Just hours earlier, Putin signed a treaty with Crimean leaders in Moscow that effectively saw the Black Sea peninsula break away from Ukraine and come under Moscow's rule.
"Ukraine has seen an almost unbelievable set of events that have brought us here," he said. He described the goal of the United States and the European Union as a Ukraine with "a more democratic future free of oligarchs."
"Unfortunately Russia's leaders have responded with a brazen incursion and with a rushed and illegal referendum that was rejected by the entire world," he said.
Speaking first, Tusk said that "Russian action in Crimea is a challenge for the whole free world. It's not only Poland – the whole of Europe must speak in a strong voice."
Tusk's comments were translated in a Reuters video feed.
- Alexander Smith