Russian President Vladimir Putin put 150,000 Russian combat troops on high alert for war games Wednesday, rattling nerves in a neighboring Ukraine already consumed by upheaval.
The display of military might comes amid tensions with the European Union and the United States over the fate of Ukraine following the fall of its Moscow-backed President Viktor Yanukovych.
Russian Defense Minister Sergey Shoigu told a meeting that Putin gave the order for a drill to assess the combat readiness of ground and airborne units, the Itar Tass and Interfax news agencies reported.
The reports did not mention the recent uprising in Kiev, but the military drills are to be carried out in Russia's central and western military districts, the latter of which covers most of Russia's border with Ukraine.
Ukraine lies between NATO nations and Russia. Putin has called the former Soviet republic a "brother nation" and wants to be part of a Eurasian Union he is building in the region.
Thousands of ethnic Russians form the majority in Ukraine's Crimea region, home to part of Russia's Black Sea Fleet, which Moscow said it was taking steps to secure.
Putin has ordered several such surprise drills in various parts of Russia since he returned to the presidency in 2012, saying the military must be kept on its toes.
The United States and European nations have warned Russia against military intervention in Ukraine.
Hours after Wednesday's announcement, British Defense Secretary Philip Hammond urged "all parties to allow the Ukrainian people to settle their internal differences and then to determine their own future without external interference."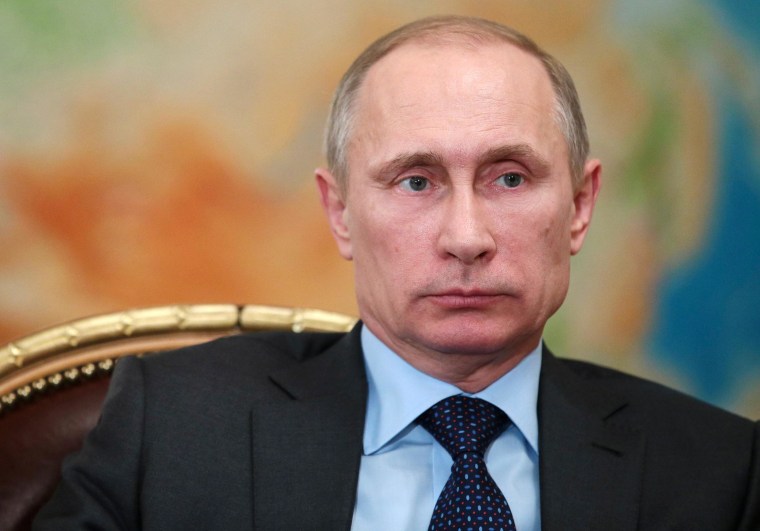 Ukraine is not currently seeking membership of NATO but does participate in the Western military alliance's operations, including in Kosovo and Afghanistan.
Ukraine finds itself at the center of a tug-of-war between Russia and the European Union but Secretary of State John Kerry has insisted the country's future is not about "east versus west."
Ukraine is ethnically homogenous, and does not allow dual citizenship. However, there is a clear east-west split in its political and economic outlook.
Wealthy western Ukraine looks towards its European neighbors – especially Poland - and this is where Ukrainian nationalist sentiment is strongest. In the industrialized east and south, ties are closer to Russia.
Ukraine's acting leader, Oleksander Turchinov, told the parliament on Tuesday that he would meet law enforcement agencies to discuss the risk of separatism in eastern regions with large Russian-speaking populations.
Reuters contributed to this report.