MOSCOW - Crimea was "stolen" from Russia when it was handed to Ukraine half a century ago, President Vladimir Putin said Tuesday.
In a speech setting out Moscow's historical ties to the peninsula, Putin said Crimea was a symbol of Russia's military glory and the birthplace of its navy. Putin moved closer to annexing Crimea on Tuesday, two days after a controversial referendum.
To rapturous applause from lawmakers during an address to a joint session of parliament, Putin described the 1954 allocation of Crimea to Ukraine by then Soviet leader Nikita Khruschev as a mistake and said that the wishes of the local people had been ignored.
He said Russia was going through a "difficult phase" at the time.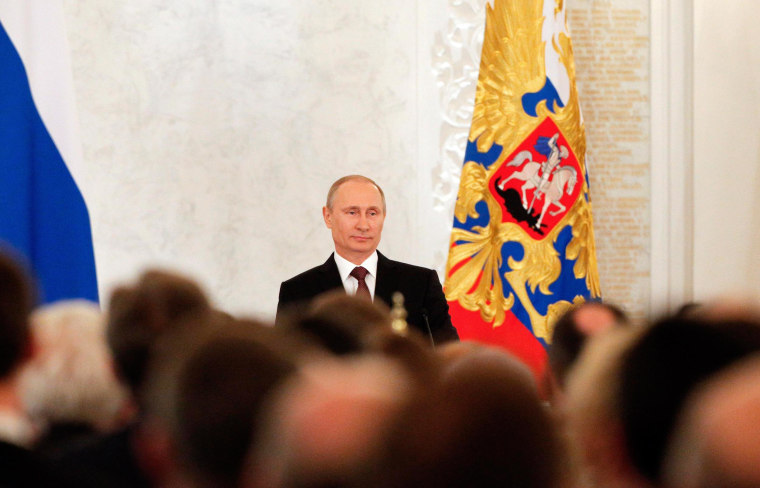 "The people of Crimea were not asked about anything," he said. "It was hard to imagine then that Russia and Ukraine would be different countries. But it happened. The U.S.S.R. collapsed."
"When Crimea became part of a different state Russia felt it was stolen. A million people went to bed in one country and woke up in another."
He said Russia thought Ukraine would be a friendly neighbor but that the situation "developed differently."
The U.S. and E.U. responded to the Crimean referendum Monday by imposing asset freezes and travel bans on Russian and Ukrainian officials.
They said the vote vote was illegitimate and carried out under threat of violence and intimidation from forces believed to be backed by Moscow.
Alexander Smith contributed to this report from London.