An American journalist held for three days by local authorities in eastern Ukraine has been released, it was announced Thursday afternoon.
Simon Ostrovsky, a reporter and producer for Vice News, was detained with five other journalists Monday night in the city of Slaviansk. The five others were released that same day.
In a statement on its website, Vice News said it was "delighted to confirm that our colleague and friend Simon Ostrovsky has been safely released and is in good health. We would like to thank everyone for their support during this difficult time. Out of respect for Simon and his family's privacy, we have no further statement at this time."
On Monday, the self-declared separatist mayor of Slaviansk, Vyacheslav Ponomarev, said at a news conference that his men were holding an American journalist, but did not name Ostrovsky.
Ostrovsky had been covering a tense news conference held by Ponomarev in Slaviansk, from which he posted a series of tweets:
Ostrovsky has been in Ukraine throughout the crisis, reporting extensively on Crimea's breakaway and its annexation by Russia. He told MSNBC last week that events in the eastern part of the country mirror those that occurred in Crimea.
"A lot of the same things seem to be happening," Ostrovsky said on MSNBC's "All In With Chris Hayes." "The next step seems like it might be exactly what happened in Crimea."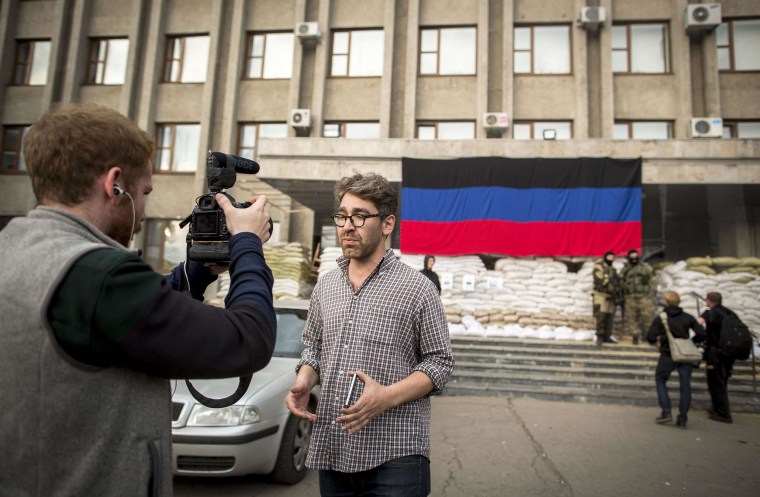 — Hasani Gittens