President Barack Obama says that despite Russia's annexation of the Crimean peninsula away from Ukraine he does not view Europe as a battleground between the East and the West.
In an interview with the Dutch newspaper de Volkskrant published before he arrived in Amsterdam Monday, Obama said his message to European leaders is that Russian President Vladimir Putin needs to understand the economic and political consequences of his actions in Ukraine.
Russia's actions have alarmed Europeans, but many European Union leaders worry about actions that would hurt their economic and energy reliance on Russia.
Obama conceded the sanctions he has threatened against Russian economic sectors could have worldwide effect.
"If Russia continues to escalate the situation, we need to be prepared to impose a greater cost," Obama said.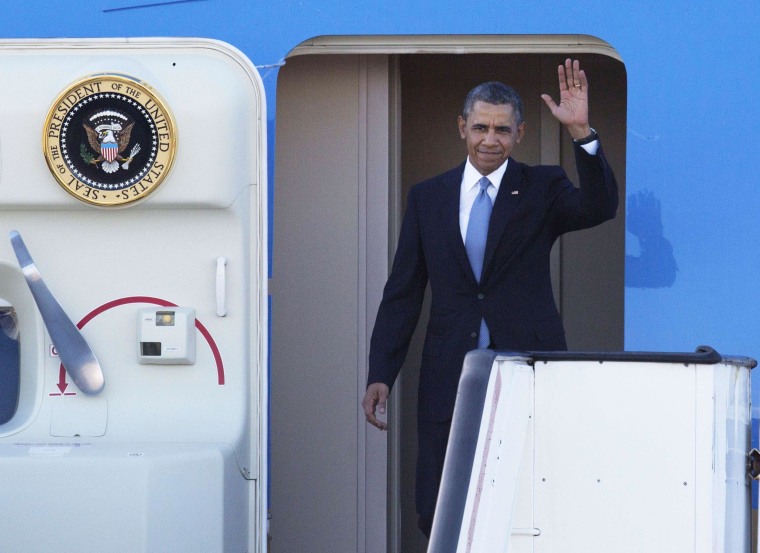 Russia provides almost a third of the EU's gas needs and some 40 percent of the gas is shipped through Ukraine.
"Europeans are committed to do something," Jeffrey Mankoff, a Russian analyst at the Center for Strategic International Studies told Reuters. "I think it'll be difficult to convince them to go anywhere near where the United States would like to go."
Obama's goal in Europe is to lead an effort to isolate Russia and dissuade Putin from moving into southern or eastern Ukraine.
"Our interest is not in seeing the situation escalate and devolve into hot conflict," White House national security adviser Susan Rice told reporters. "Our interest is in a diplomatic resolution, de-escalation, and obviously economic support for Ukraine, and to the extent that it continues to be necessary, further costs imposed on Russia for its actions."
The Netherlands is the first stop on Obama's four-nation trip that will include visits to Belgium, Italy and Saudi Arabia.
On Monday, he will join allies for a nuclear security summit at The Hague and will sit down separately for talks with Chinese President Xi Jinping, their first face-to-face meeting since a G20 summit in Russia.
The Associated Press and Reuters contributed to this report.