Former Secretary of State Henry Kissinger, who shared the Nobel Prize for secretly negotiating an end to the Vietnam War in 1973, offered his perspective on the Ukraine crisis on Wednesday, arguing that the fate of the country should not be a choice between the East and the West but rather a "bridge between them."
"Far too often the Ukrainian issue is posed as a showdown: whether Ukraine joins the East or the West," Kissinger writes in an opinion article in the Washington Post. "But if Ukraine is to survive and thrive, it must not be either side's outpost against the other — it should function as a bridge between them."
The 90-year-old German-born Kissinger, who served three U.S. presidents as a foreign policy adviser and later became a prominent academic, author and international consultant, offers an insightful lesson on Ukraine's place in history as well as the country's diverse population, which he calls its "polyglot composition."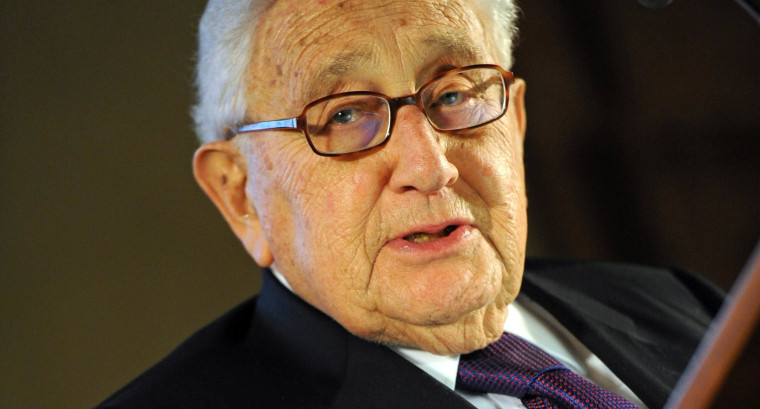 He then argues that way the crisis has been framed as an East-West conflict could set back years of progress on cooperation between Russia and the West.
"To treat Ukraine as part of an East-West confrontation would scuttle for decades any prospect to bring Russia and the West — especially Russia and Europe — into a cooperative international system."
Kissinger also chides both the Russian government and the West. "Each side has made the situation worse," he writes.
"For the West, the demonization of Vladimir Putin is not a policy; it is an alibi for the absence of one," he writes.
He ends with a four-point list of his ideas on how the Ukrainian crisis can end as a win-win — "compatible with the values and security interests of all sides."
— Jeff Black