Russian President Vladimir Putin thinks Barack Obama would save him if he were drowning, despite the recent strain on their geopolitical relationship.
The former KGB agent who prides himself on his macho image was asked the hypothetical question Thursday during a live question-and answer session on Russian television.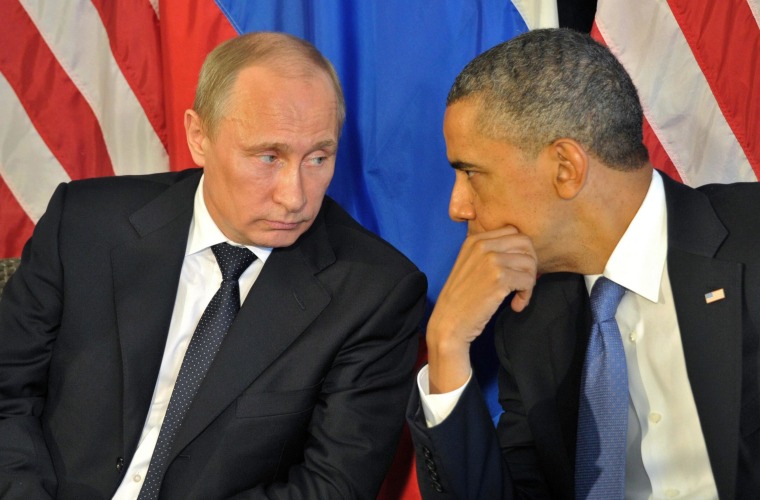 "Besides intergovernmental relationships, there are personal relationships," Putin replied. "I am not saying we have some special relationships with the president of the U.S. but I think he is a decent and quite courageous person. I think he would do it."
However, he prefaced his answer by saying: "I wouldn't want that to happen to me."
Earlier, NSA leaker Edward Snowden put a direct question to Putin about mass surveillance on Russia's population.
"Our special services, thank God, are strictly controlled by society and the law and regulated by the law," Putin responded.
In a separate answer, Putin also criticized the U.S. for treating other countries like "misbehaving children."
He said: "Everything in the world is interconnected and if [the U.S. tries] to punish someone as if they are misbehaving children, they will eventually cut off the branch they are sitting on. It is not a sports competition. We are partners and I hope we have a future for our relationships as we have common interests."
- Alexander Smith and Alexandra Mazikina