MOSCOW -- While Russia and the United States are keeping tensions over Moscow's takeover of Crimea from becoming an all-out military confrontation, another front in the conflict has reached a boil: the Kremlin's media war.
"Russia is the only country in the world that can turn the U.S.A. into radioactive dust," declared famous Russian TV anchor Dmitry Kiselev on the eve of Crimea's weekend vote to secede from Ukraine.
His words were accompanied by a graphic showing how Russian missiles could be launched in the direction of the U.S. Known for his anti-Western remarks, Kiselev has recently been named the head of Russia Today state news agency, which is replacing the old RIA Novosti.
While Kiselev's incendiary remarks have been reported unquestioningly in state media, independent journalists and news organizations who have challenged the Kremlin's stance on Ukraine and the West are facing growing pressure.
Crackdown on independent media
For instance, radio station Echo Moskvy was temporarily blocked on Thursday after the Russian agency that oversees the media, Roskomnadzor, told the news organization to take down posts by opposition leader Alexei Navalny because of his so-called "extremist" work.
Prior to the shutdown, Echo Moskvy had been critical of the Kremlin's stance on Ukraine in its reporting.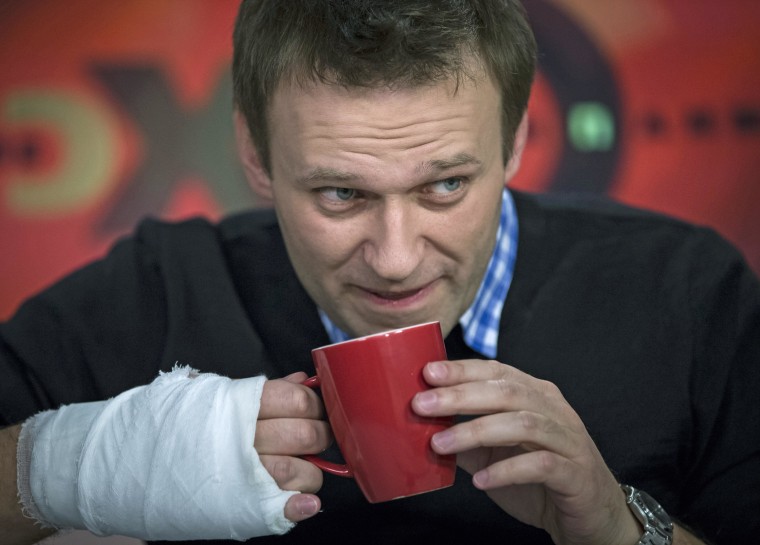 Earlier last week, liberal online news portal Lenta.ru announced that editor-in-chief Galina Timchenko would step down, prompting over 30 other members of staff to quit. One of them, Ivan Kolpakov, told NBC News that it was because "the removal of the editor-in-chief meant that Lenta.ru had ceased to exist in its old form."
On Friday, Lenta.ru reported that an Internet attack was making it impossible for users to access the website.
Lenta and Echo Moskvy had both bucked the Kremlin line when covering events in Ukraine by including the side of the protesters who had been staging demonstrations in Kiev since last December.
The online upheaval began after Russia's media watchdog found a link on Lenta's website to an interview with Dmitry Yarosh, the leader of Ukraine's nationalist far-right "Right Sector." Yarosh is a wanted man in Russia, and last week a Moscow court issued an arrest warrant in absentia for him after his appeal to Islamist militant leader Doku Umarov for support.
Kolpakov said the Yarosh interview was not the main reason Lenta.ru editor Timchenko was forced out, as was widely reported in pro-Kremlin circles.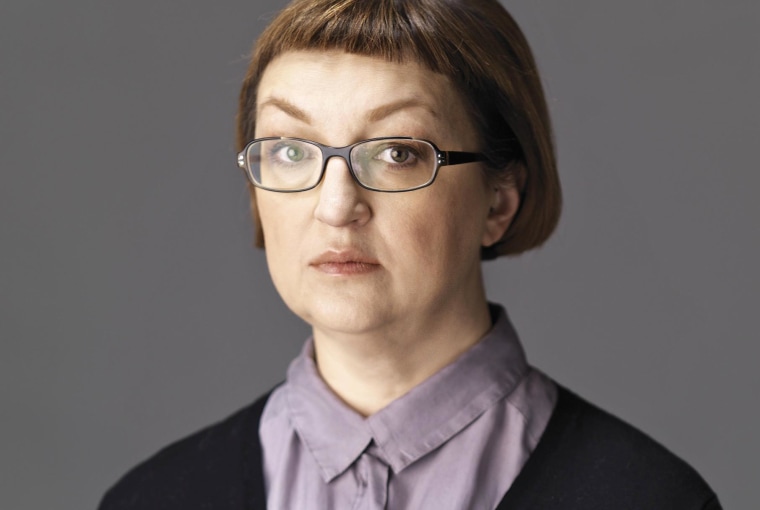 "It is possible that someone did not like our Ukraine coverage … but these processes were already going on before," he said.
What's behind recent crackdown?
Russia does not have a great reputation for press freedom - it ranked 148th out of 179 countries in a Freedom of Speech report by Reporters Without Borders in 2013.
So what's behind the growing pressure on independent media? Fear, says political analyst Dmitry Oreshkin.
"Objective information is dangerous because it speaks of problems of the economy … of Russia's oil dependence, and [the government's] unprofessionalism," Orshkin said.
"Their understanding of losing is the Maidan, and they are afraid," he said, referring to Ukraine's anti-government protests that ended with the ousting of pro-Moscow President Viktor Yanukovych.
Sergei Markov, the Deputy Chairman of pro-Kremlin Russian Public Forum on International Affairs, conceded that recent moves against the liberal media were in line with the need to impose pressure on those Putin dubs "provocateurs."
"The opposition is trying to organize a Russian Maidan," he said. He believes parts of the media are part of Russia's opposition and trying to create a similar upheaval in Russia, which would result in the collapse of the current government.
The real power behind the attempt to bring down the Russian government, Markov said, is the West, and more specifically "all those who support the illegal junta on in Kiev."
Perhaps the last line on the information war comes from Russia's foreign ministry, which last week accused the White House of "discriminating" against Russian journalists – a claim the Obama administration emphatically denies.
A statement from the Russian foreign ministry accused the White House of double standards in how it treated Russian and American journalists: "It seems that in Washington, where they so like to muse about the freedom of speech and freedom of press, they are not ready to follow such principles, and prefer to deal only with 'proven and tested' media, which report the 'necessary information.'"
But whether or not Putin and his inner circle actually believe the pro-Kremlin reporting, a lot of Russians seem to. According to a recent poll 63 percent of Russians believed that the state media presents an objective account of the crisis in Crimea and Ukraine.