Ukrainian opposition leader and former Prime Minister Yulia Tymoshenko released a statement from prison on Thursday saying that President Viktor Yanukovych had "crossed the line of law" and urged opposition leaders not to hold talks with him.
"I demand that the opposition would never sit down to talks with Yanukovych anymore. Each of us who violates this taboo would become Yanukovych's accomplice in murder of innocent people," said the statement posted on Tymoshenko's web site.
Tymoshenko is the leader of Ukraine's largest opposition political party, "Fatherland." A heroine of the 2004 Orange Revolution, she was sentenced to seven years in prison in 2011 for abuse of power. Her supporters say the charges were trumped up by her arch rival, Yanukovych.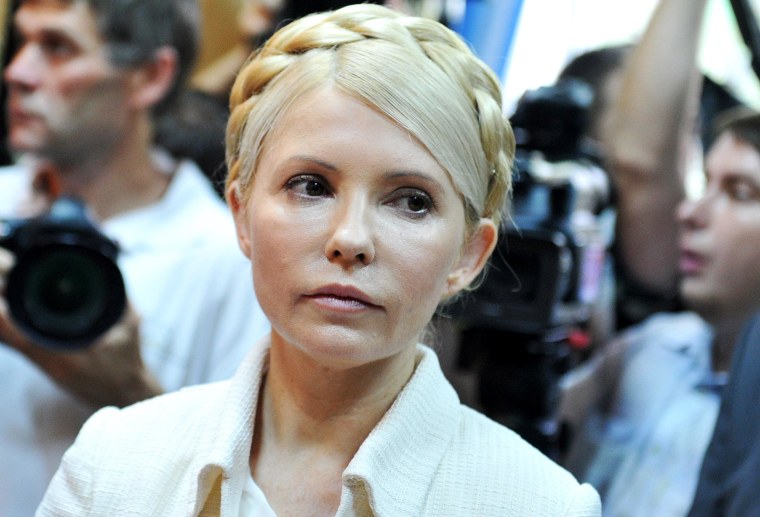 Her statement went on to say: "From this minute, the only demand of people, of the civil society, of the opposition, of the international community and every ethical person should only be instant dismissal of Yanukovych from the post of the president of Ukraine and bringing him to trial for organizing mass murder of peaceful citizens.
"I ask the leaders of the democratic world to urgently find a way to hear Yanukovych's case in the International Criminal Court and immediately isolate him from peaceful citizens like a dangerous beast!"