Vice President Joe Biden landed in Poland on Tuesday to send a "message" to Vladimir Putin over Russia's looming annexation of Crimea.
Biden was due to meet Polish Prime Minister Donald Tusk and President Bronislaw Komorowski just hours after Putin ignored Western sanctions and pressed on with measures to incorporate the Black Sea peninsula into Russian territory.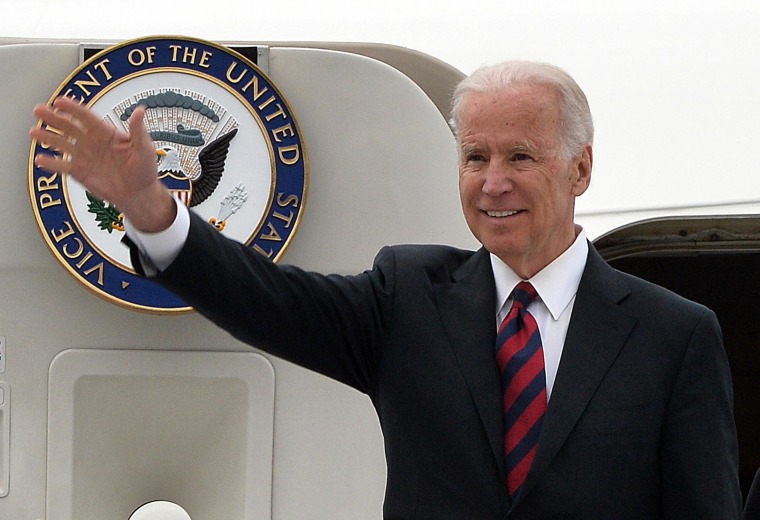 Biden plans to deliver "the message of strong reassurance and support for the security of our NATO allies," a senior administration official told reporters Monday.
Earlier, the U.S. and European Union slapped travel bans and asset freezes on Russian and Ukrainian officials after a Crimean referendum returned the landslide result of people wanting to come under Moscow's rule. The West says the vote was illegitimate because of intimidation by forces believed to be backed by Russia.
After Poland, the vice president will head to Lithuania, where he will meet with President Dalia Grybauskaite and Latvia's President Andris Berzins.
- Alexander Smith