KHIMKI, Russia — It looks like the strongest girl in the world is trading in her weights for weighty world affairs.
After setting a world record and earning a hug from Arnold Schwarzenegger in Ohio last month, teen weight-lifting wunderkind and ardent Communist Maryana Naumova toured rebel-held eastern Ukraine on a peace mission — and has no plans to stop there.
"I'm just visiting the local kids [in Ukraine] trying to distract them from the war," Naumova, 15, told NBC News in an exclusive interview in her home city of Khimki, Russia, last week.
Like many teens, Naumova's Instagram feed is filled with selfies and frequent snaps of her Starbucks order. Subsequent snapshots with Hulk Hogan and heavyweights like Schwarzenegger, though, show this teen's life is far from "normal."
The blond-haired champion billed as "the princess of the barbell" took to pumping iron at the tender age of 10 and has been on a roll ever since. She bench-pressed 330 pounds at the Arnold Classic tournament in March — earning that hug from Schwarzenegger and another title to add to her two dozen under-18 world records in weightlifting.
But sports is only part of Naumova's agenda. As a member of the youth arm of Russia's Communist Party — the Komsomol — she tours schools and orphanages across Russia to promote weightlifting.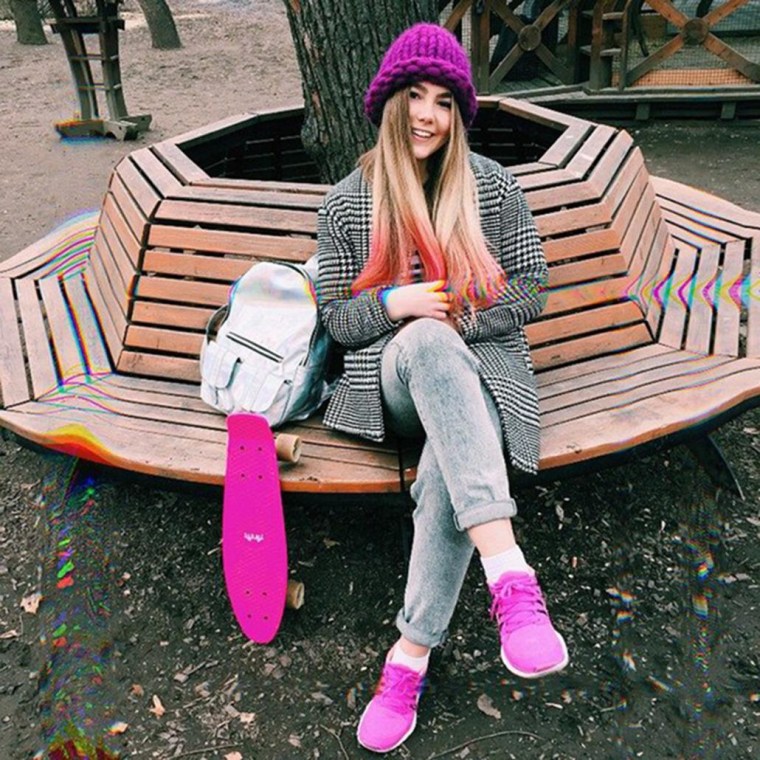 While she acknowledged tensions between Russia and the U.S. over the crisis in eastern Ukraine, Naumova said it hasn't had an impact on her recent appearances.
"When going to America, I thought people will dislike me or avoid me," she said. "But it was nothing like that, people were coming over all the time, saying: 'You from Russia? Cool!'"
During her most recent tour to Donbas — a region in eastern Ukraine gripped by a pro-Russian separatist uprising — which wrapped last week, Naumova held separate street competitions for local children and for the separatist fighters who hosted her at their base.
The United States has accused Russia of supporting the rebel Ukrainian insurgency with supplies and troops — allegations Moscow denies. Still, the Kremlin and the Communist Party — Russia's primary opposition party — both denounce Ukrainian troops fighting the separatists as "fascists."
Naumova — who has been denounced by Ukrainian media as a terrorist sympathizer — tiptoes around the political side of the conflict. She insisted to NBC News that the main goal of her visit to Donbas was to support the ordinary people there who are struggling in a wartime economy.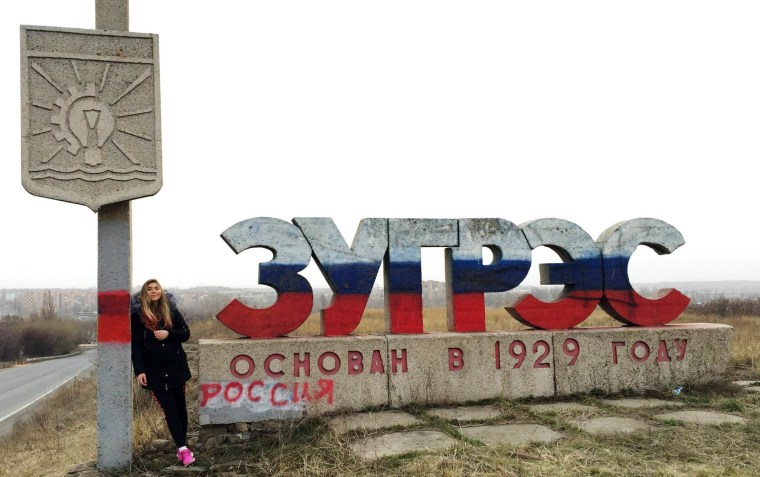 Her recent trip wasn't the first time Naumova has visited countries which have fraught relations with the U.S. She has also traveled to North Korea with a similar mission — telling NBC News "it wasn't as bad as they said, nobody took my phone or made me eat dog" — and said she hopes to go to Syria and Chechnya.
While the "princess of the barbell" admitted she has concerns over whether she'll be granted a visa to travel to the U.S. for the Mr. Olympia competition in September, Naumova has not let potential political ramifications hamper her plans.
Naumova plans to revisit eastern Ukraine later this month, accompanying a bunch of Russian rock groups going in for a charity concert.
The teen's busy schedule — packed with competitions, her Communist party activities and looming school exams — leave Naumova little time for rest and none for a high school romance.
But Naumova says she has no regrets and in fact plans to ramp up her public profile, despite the weighty demands on her personal life.
"Look at all the places I get to travel to," she explained. "I think I've achieved everything there was to achieve in bench-pressing. My dream is to go to college, study international relations. I want to have a family and build a career — not sure in what, but journalism looks quite interesting."