German Chancellor Angela Merkel called the disparaging remarks about the European Union by one of the United States' top diplomats "absolutely unacceptable" a spokeswoman said on Friday.
The comments were made in a private conversation by Assistant Secretary for European and Eurasian Affairs Victoria Nuland - but became public because Russia was eavesdropping, according to U.S. officials.
Her blunt remark - "F*** the E.U." - concerned the E.U.'s slow response to the political crisis in Ukraine.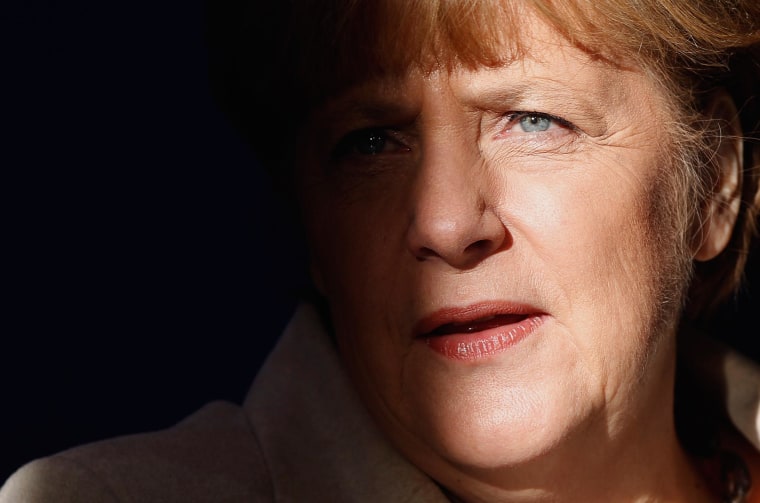 Merkel found the verbal lapse "absolutely unacceptable," according to government spokeswoman Christiane Wirtz, as quoted by the German newspaper Tagesspiegel.
Wirtz also said that Merkel appreciated the European Union's foreign policy chief Catherine Ashton, who has led the EU's efforts to mediate between President Viktor Yanukovich and his opponents who have taken to the streets.
Nuland has been working with the United Nations on a solution to resolve the crisis in Ukraine. She was talking to the United States Ambassador to Ukraine Geoffrey Pyatt in the intercepted conversation that was posted.
The United States' relationship with Germany -- a powerful American ally and important member of the European Union -- hit new lows recently after revelations that the National Security Agency (NSA) spied on its allies, including eavesdropping on Merkel's personal cellphone.
Reuters contributed to this report.