Russia has accused the West of using "the Cold War-era propaganda machine" to whip up support for a United Nations resolution condemning the Moscow-backed referendum in Crimea.
Just 11 of the U.N. General Assembly's 193 members supported Russia by voting "no" to the non-binding resolution on Thursday. These included an assortment of authoritarian regimes and human rights abusers such as North Korea, Syria, Sudan, Zimbabwe, Venezuela and Cuba.
"This counter-productive initiative with the General Assembly resolution will only serve to complicate efforts to help settle the internal political crisis in Ukraine," the Russian foreign ministry said in a statement reported by the state-run Voice of Russia.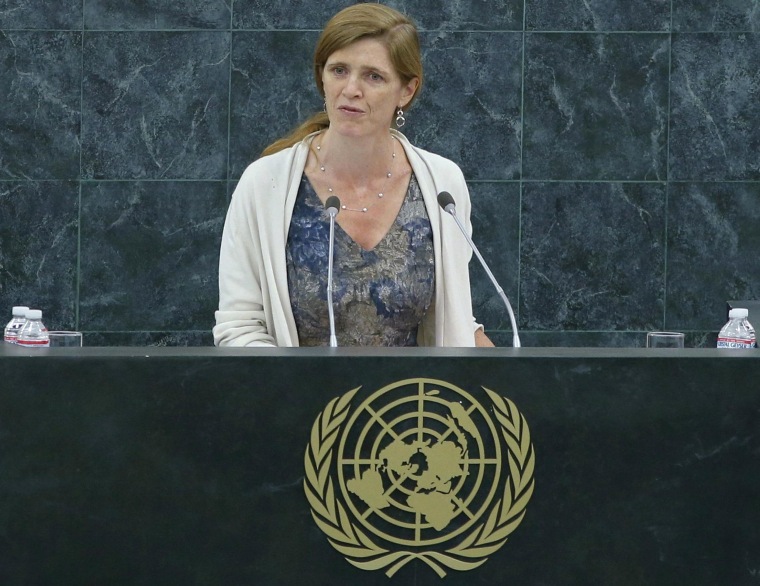 The resolution was proposed by Ukraine and did not mention Russia directly by name. Instead it denounced as illegitimate the referendum in Crimea and committed to observe the sovereignty of Ukraine's borders.
Of the 193 U.N. General Assembly members, 163 were present at the General Assembly in New York. The resolution passed by 100 votes to 11, with 58 abstentions.
The "no" votes came from Russia, the former Soviet states of Armenia and Belarus, as well as North Korea, Zimbabwe, Sudan, Syria, Venezuela, Nicaragua and Bolivia.
The Russian foreign ministry statement said the vote was skewed after the West had "shamelessly" exerted "political blackmail and economic threats" to gather support for the resolution.
It added: "They are making the most of the entire unspent potential of the Cold War-era propaganda machine in order to obscure the existence of the deepest internal political crisis in Ukraine and impose responsibility for the escalation of tensions there on the Russian Federation."
However, Reuters reported Friday that several Western diplomats said Russia's U.N. envoy led an aggressive lobbying campaign against the resolution.
Reuters contributed to this report.