Ukraine's national security council secretary ordered the call-up of military reservists Sunday, saying the country's forces must be "combat ready."
"I oblige the ministry of defense to organize and conduct training to those liable for military service," Andriy Parubiy said Sunday.
He also called for the United States and Britain to become diplomatically involved.
He said government and military representatives would be sent from the capital, Kiev, to the Crimea province where Russian troops crossed the border late Saturday.
"This is not a threat: this is actually the declaration of war to my country," Ukraine's Prime Minister Arseny Yatseniuk, head of a pro-Western government that took power when Russian ally Viktor Yanukovich fled last week, said in English.
The Defense Ministry was ordered to stage a call-up of reserves — theoretically all men up to 40 — though Ukraine would struggle to find extra guns or uniforms for significant numbers of them.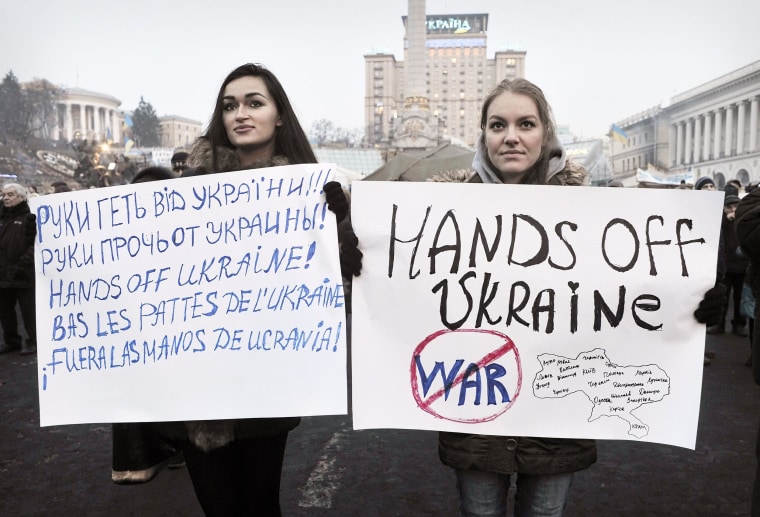 NBC News' Marc Smith and Sasha Mazikina and Reuters contributed to this report.