Jared Leto, who won best supporting actor for "Dallas Buyers Club" at Sunday's Oscars, highlighted turmoil in Ukraine and Venezuela in his acceptance speech.
"To all the dreamers out there around the world watching this tonight, in places like the Ukraine and Venezuela, I want to say we are here, and as you struggle to make your dreams happen, to live the impossible, we're thinking of you tonight," Leto said.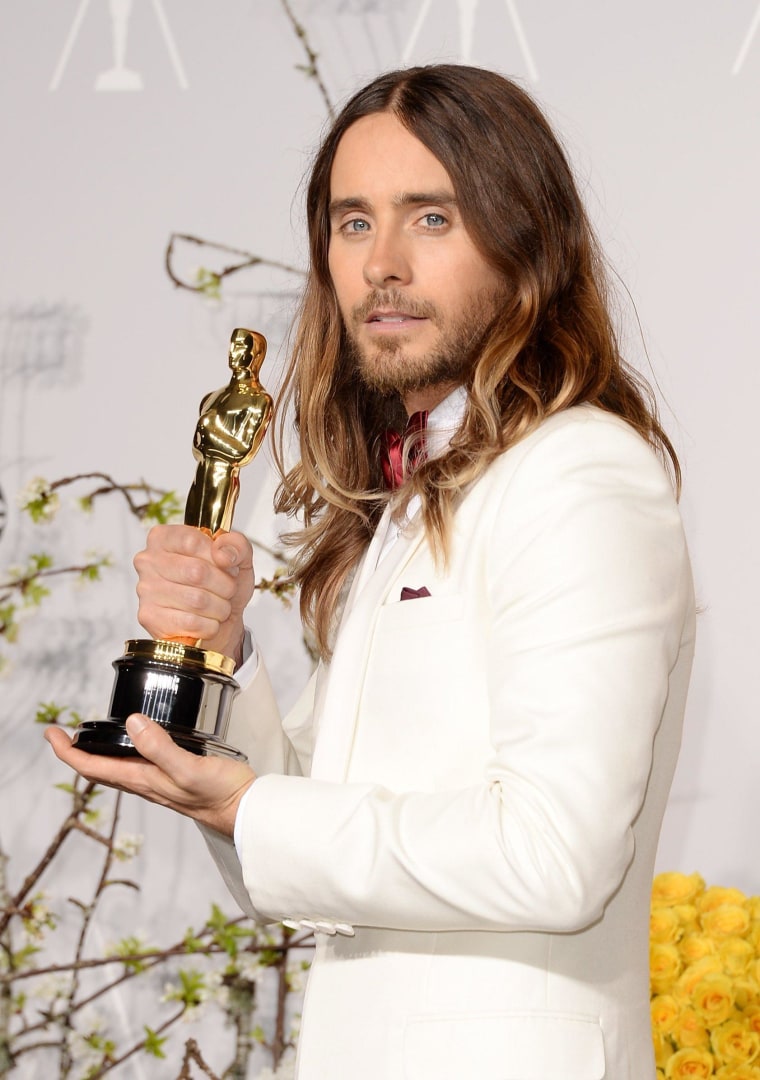 Meanwhile, Russian state-owned broadcaster Channel One Russia did not broadcast the Oscars live. It cited the necessity for news coverage of Russia's standoff with Ukraine in Crimea. It will transmit the Oscars early Tuesday morning.
F. Brinley Bruton of NBC News and The Associated Press contributed to this report.