Ousted Ukrainian President Viktor Yanukovych has planned a news conference for Friday in the southern Russian city of Rostov-on-Don, Russian news agencies reported Thursday.
The news conference will be held Friday at 5 p.m. local time (8 a.m. ET), the news agencies said, citing people close to Yanukovych.
Yanukovych fled the Ukrainian capital, Kiev, on Saturday, leaving his whereabouts unknown. He departed Kiev after losing a violent three-month standoff against protesters who turned against him after he ditched deals with the European Union.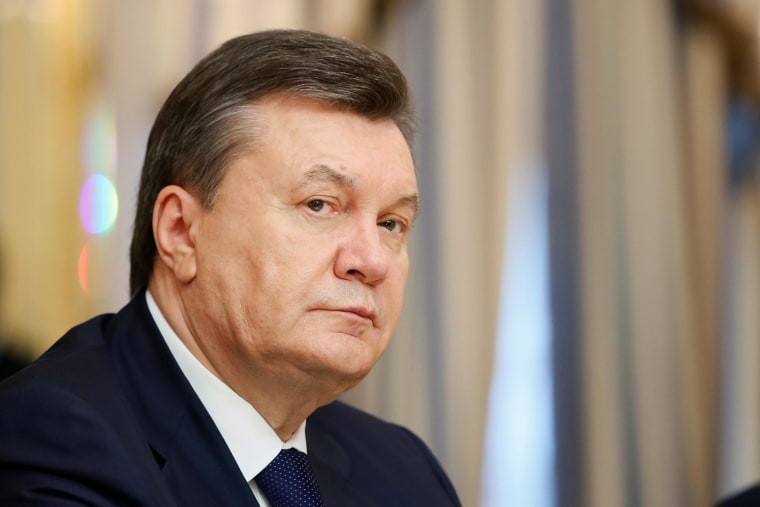 Earlier Thursday, Russian news agencies broadcast a statement from Yanukovych, in which he claimed he was still Ukraine's "legitimate leader."
"I still consider myself to be the legitimate leader of the Ukrainian state, elected on the basis of Ukrainian citizen's free will," Yanukovych's statement said. "I cannot remain indifferent to tragic events in my home country. There is rampant extremism on the streets of our country. My supporters and I receive threats of inflicting bodily harm."
Rostov-on-Don is about 80 miles from the Russia-Ukraine border on the Black Sea.
Reuters contributed to this report.