The Ukraine crisis was as far away from a peaceful, political solution on Thursday as it had been since protests began in November, according to a security analyst.
"A political solution and a negotiated outcome is nowhere in sight," said Charles Hecker, global research director at London-based consultancy firm Control Risks.
Kiev's urban battleground flared up into some of the deadliest violence yet on Thursday, just hours after President Viktor Yanukovych agreed a truce with sections of the opposition.
Hecker said this "whipsawing" between negotiation and violence by the administration was a sign there could be splits within Yanukovych's circle of power.
"The government and law enforcement are not able to control the situation. Just when you think they have a consistent line of action it goes away," he said. "This might be symptomatic of some real discord inside the Ukrainian political elite."
Evidence of such splits emerged later Thursday morning when Kiev Mayor Volodymyr Makeyenko quit Yanukovych's political party and ordered the reopening of the city's metro system, the Kyiv Post reported.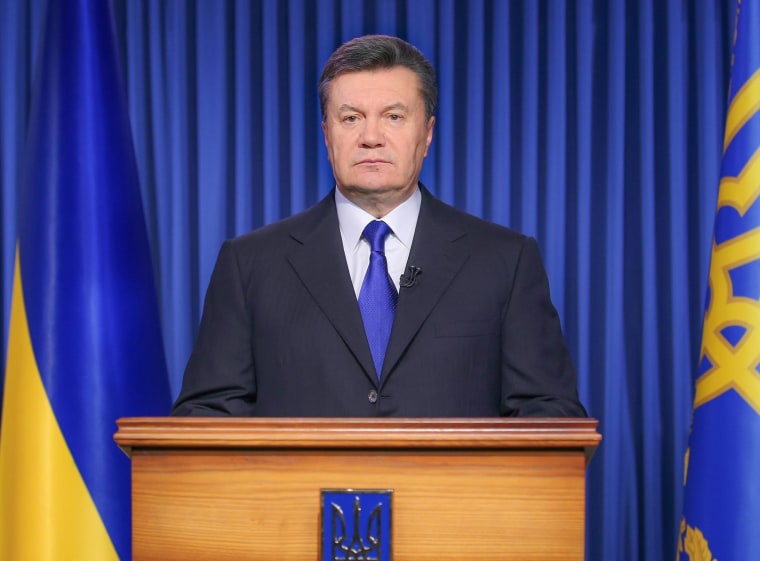 Hecker said the shattering of the fragile cease-fire made predicting the outcome of the crisis harder than ever.
The fighting had come down to the protesters wanting more turf on Independence Square - known as the Maidan - and Yanukovych trying to get them out of the public eye, he said.
"If you remove the presence of the protesters and diminish their public presence then there's nothing for the cameras to film. But right now we do not know how it is going to end."