MOSCOW -- Russian President Vladimir Putin is too busy to watch live coverage of the bloody crisis in Ukraine, according to an aide.
In an interview with Dozhd TV, Putin's press secretary Dmitry Peskov said the Russian leader was "relying on the information he gets from various sources."
When asked if the Russian leader was watching footage being beamed from Kiev, Peskov responded: "Putin does not watch the videos [from Kiev] much – he has no time to watch TV."
Peskov also denied that Ukrainian President Viktor Yanukovich had asked for political asylum in Russia, claiming that such reports were part of an "information war."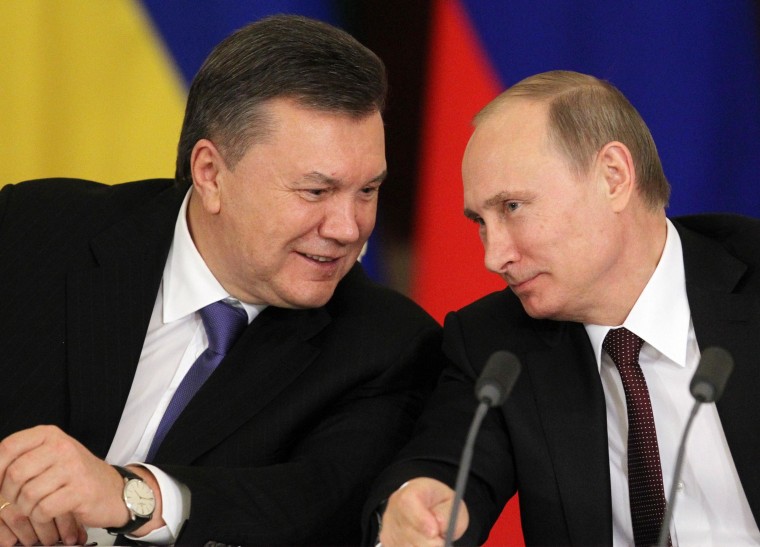 A geopolitical tug-of-war over whether Ukraine should embrace the West or Russia has claimed dozens of lives this week. Protests kicked off in November after Yanukovych shelved an association agreement with the European Union in favor of closer ties with Russia. Russia then announced a $15 billion bailout for Ukraine, whose economy is in tatters.
Moscow has branded clashes between anti-government protesters and Ukrainian security forces as an "attempted coup."
The Associated Press contributed to this report.