Russia is "hurting itself" by annexing Crimea and incurring sanctions against its top officials, Sweden's prime minister told CNBC on Friday.
Fredrik Reinfeldt also said that Russia's apparent amusement at the asset freezes and travel bans imposed by the United States and European Union was just an act.
"I think basically Russia is hurting itself," Reinfeldt said in an exclusive interview with CNBC. "It's hurting their economy, investors will leave, they're making their neighbors nervous, and they will lose political influence."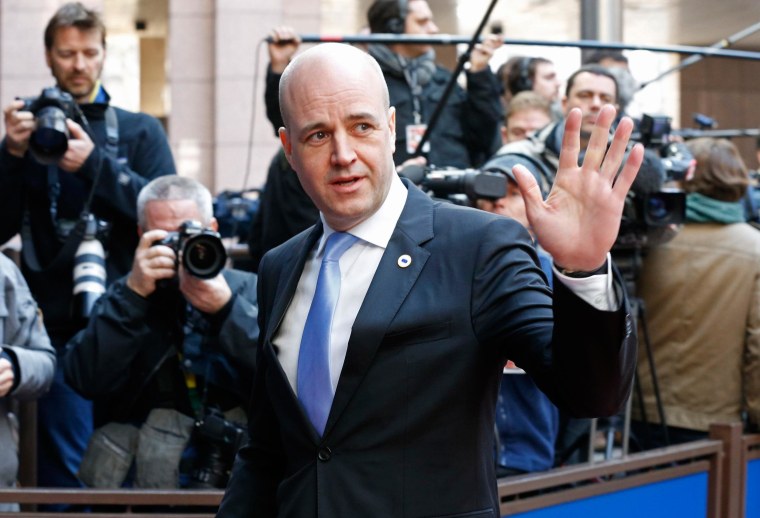 The U.S. and E.U. slapped sanctions on dozens of Russian officials before and after President Vladimir Putin declared his intention to annex Crimea on Tuesday. The Kremlin responded by imposing its own sanctions on top U.S. officials, including House Speaker John Boehner, Senate Majority Leader Harry Reid and Senator John McCain.
Moscow brushed off the effect of the restrictions on its officials, but Reinfeldt said Putin's administration would be hurting more than it let on.
"I don't think we should listen so much to the way that Putin in Russia is trying to behave when it comes to this," Reinfeldt said. " [It is] very foreseeable that they say that they don't care about anything, but we have in history seen that these targeted measures [are probably more effective] than many other things that you could do."