MOSCOW - Unfazed by U.S. and European Union sanctions targeting top officials, Russian President Vladimir Putin moved closer to annexing the Ukrainian peninsula of Crimea on Tuesday.
Crimea held a referendum Sunday, in which 96.8 percent of voters said they wanted to leave Ukraine and join Russia following last month's popular uprising in Kiev.
The U.S. and E.U. responded Monday by imposing asset freezes and travel bans on Russian and Ukrainian officials. They said the vote vote was illegitimate and carried out under threat of violence and intimidation from forces believed to be backed by Moscow.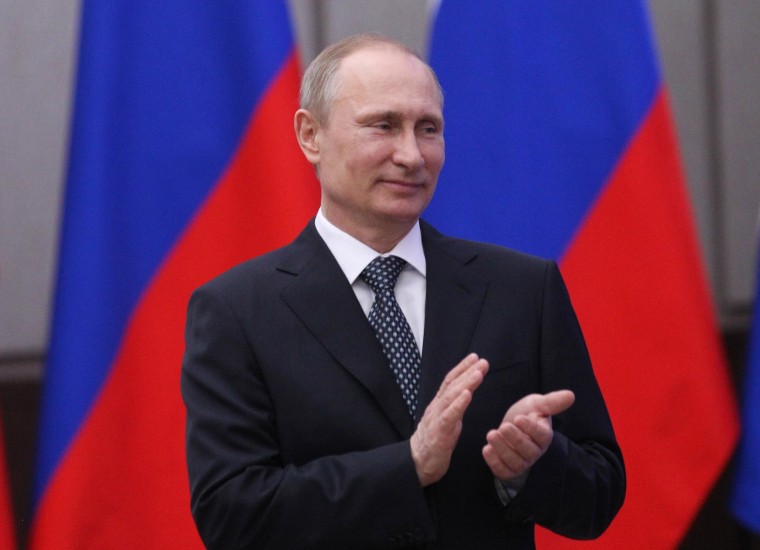 But Putin pressed on Tuesday, officially notifying the Russian parliament and government of Crimea's request to be annexed. A Russian government website also confirmed Monday's reports that Putin had signed a draft bill effectively accepting Crimea's request to become part of Russia.
According to Reuters and The Associated Press, the order must be signed by Crimean and Russian leaders and then ratified by Moscow's parliament.
Crimea was part of the Soviet Union until Nikita Khrushchev gave it to Ukraine in 1954.
Putin was due to address both houses of the Russian parliament at 3 p.m. Moscow time (7 a.m. ET) on Tuesday.
Reuters and The Associated Press contributed to this report.
- Albina Kovalyova and Alexander Smith