Russia's Defense Ministry denied Thursday that the country is willfully supplying troops to fight alongside separatists in eastern Ukraine, but new satellite images appear to back up previous reports that Russian forces have crossed the border.
The images, some taken as recently as Aug. 21, were released by NATO and purportedly depict Russian self-propelled artillery units moving in a convoy through Ukraine and then establishing "firing positions" in Krasnodon, just outside the Russian border. Ukraine's central government in Kiev has said the area is already occupied by Russian troops, and Reuters reported Thursday seeing a column of armored vehicles — although none with military identification marks — driving away from Ukraine.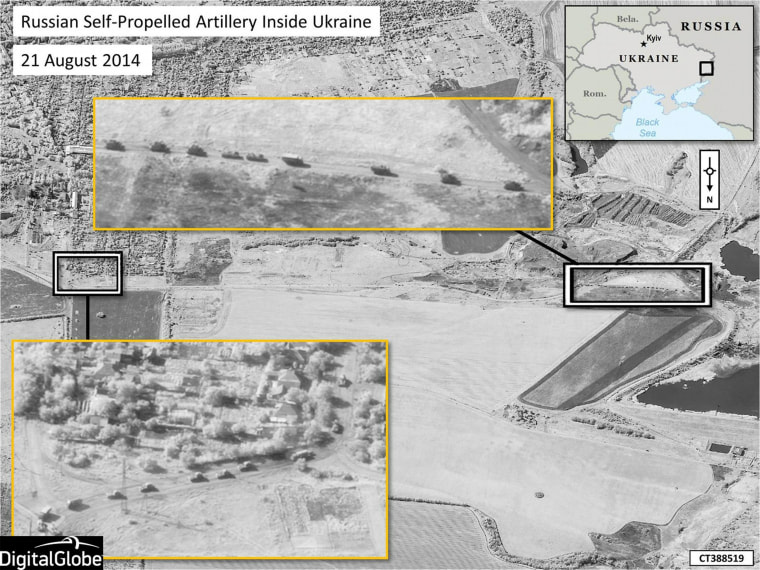 NATO says the satellite images are evidence that Russia is actively working in Ukraine to help the rebels who want to break away from Kiev. Officials believe the unmarked vehicles all belong to Russia, and even rebel leaders claim that as many as 4,000 Russian volunteers are fighting there. The U.N. said in a statement Thursday that if the reports are confirmed, the developments represent "a dangerous escalation in the Ukrainian crisis" and that the rest of the world "cannot allow the situation to escalate further."
IN-DEPTH
SOCIAL
— Erik Ortiz