Carrying a cross and — at times — a shield, Orthodox priests have placed themselves in the line of fire amid the turmoil of Ukraine's bloody uprising.
On Thursday, several priests stood alongside protesters in central Kiev, performing blessings and delivering the last rites to those who were killed.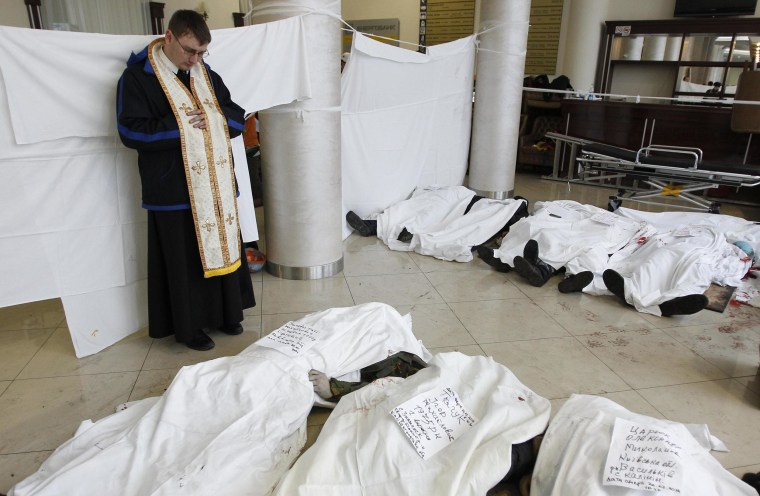 A short walk uphill from the black smoke and violence of Independence Square, injured protesters lay beneath icons and candles on the floor of St. Michael's Golden-Domed Monastery on Wednesday.
The Ukrainian Orthodox Church has actively supported the calls of the protesters for Ukraine to shift its alliances west towards the European Union, Reuters reports.