Tens of thousands of anti-government protesters marched in central Moscow Saturday, a day before a Kremlin-backed referendum in Crimea on whether to break away from Ukraine and join Russia.
It was the largest anti-government demonstration since 2012. Demonstrators waved Russian and Ukrainian flags, while opposition activists — including two members of the Pussy Riot punk band — shouted "Say no to war!" and "Putin, go away!" from the stage.
Protesters also held up banners that read: "For your freedom and for ours!" One demonstrator held up a plate of salo — cured pork fat that is a staple of Ukrainian cuisine and adored by many Russians — along with a poster that read: "Make salo, not war!"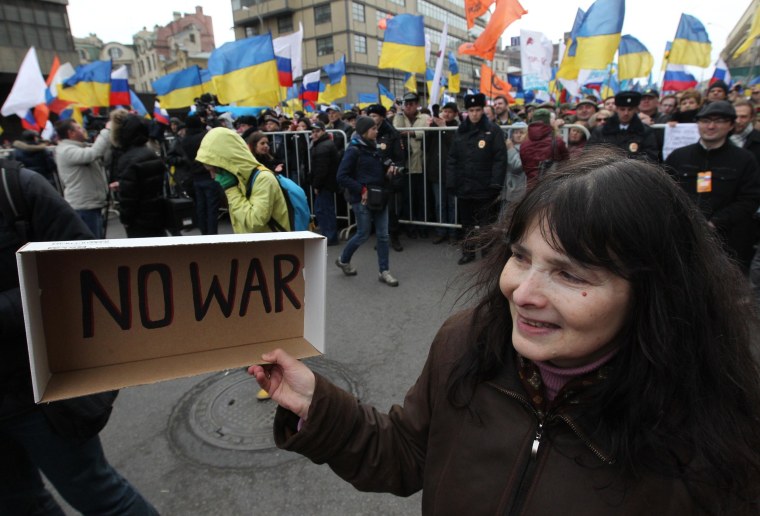 Nearby, a rally of several thousand was held close to the Kremlin in support of Russian intervention in Crimea.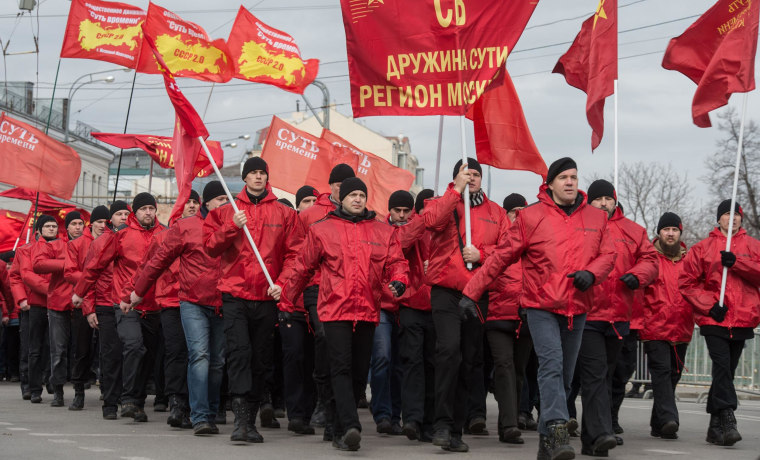 None of Russia's state-owned news channels showed footage from the anti-government protest, and instead showed live video from the rally near the Kremlin, where large gangs of men from a group called "Essence of Time" dressed in uniform red jackets and marched to the sound of Soviet-era military music in disciplined columns.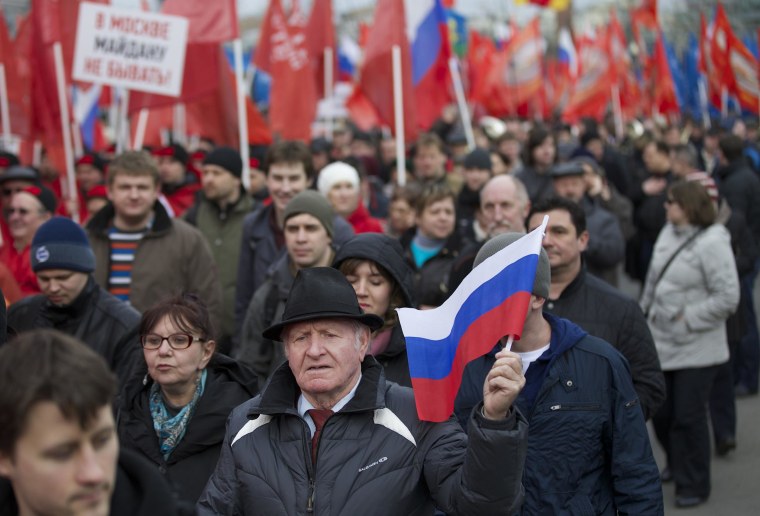 — The Associated Press