The United States and Europe need a new rulebook to deal with Vladimir Putin, according to the leader of one of the Baltic countries on Russia's doorstep.
Writing an op-ed in the Washington Post Friday, Estonian President Toomas Hendrik Ilves said that Russia's annexation of Crimea signaled that the post-Cold War order had "collapsed."
"International treaties no longer hold, and the use of raw force is again legitimate," he said. "In its annexation of Crimea, Russia has thrown the rulebook out the window."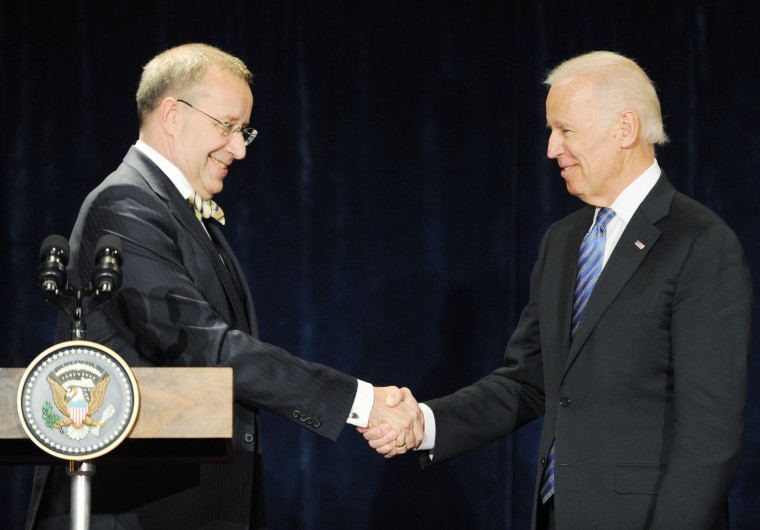 He called on NATO countries to "act decisively" and "get back in business," ensuring a presence within all member states.
The Estonian leader also said that Russia's actions in Crimea cannot be allowed to become a "cost-free successes" for Moscow, and that Western states should pledge "political support, economic assistance and practical know-how" to the rest of Ukraine.
"The lights of liberty are being extinguished in parts of Europe," he wrote. "We must take decisive and united steps to ensure that future generations do not question why nothing was done and why we didn't act when so much was at stake."