The U.S. Navy is sending a destroyer into the Black Sea in the coming days as a symbolic gesture of support for Ukraine and other allies in the region, according to two senior defense officials.
The USS Donald Cook, a guided missile destroyer based in Rota, Spain, and will travel to the Black Sea "in the next week or so," according to one senior defense official.
The ship will take part in to-be-scheduled exercises with allies in the region — most likely pass exercises, where ships from different nations pass one another while at sea — and the Donald Cook will make several to-be-scheduled port calls.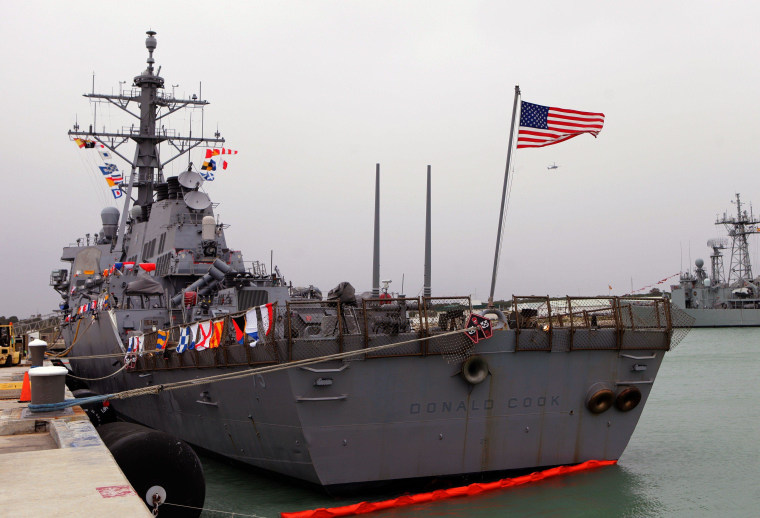 Pentagon spokesperson Colonel Steve Warren confirmed that a ship is heading to the Black Sea in the coming days to "reassure our allies of our commitment to the region."
The last U.S. Navy ship in the Black Sea was the USS Truxton. It departed on March 21.
There was no word on exactly when the Donald Cook will arrive or how long it will stay there.
Six countries border the Black Sea, including Ukraine and Russia and the Russian-annexed Crimea.
— Jim Miklaszewski and Courtney Kube