Russian Foreign Minister Sergey Lavrov said Friday that sanctions imposed by the United States and Europe were "absolutely unlawful."
Lavrov's remarks, reported by Reuters, were made to the upper house of the Russian parliament, which formally approved a treaty to annex Crimea from Ukraine and cleared the way for President Vladimir Putin to sign it into law.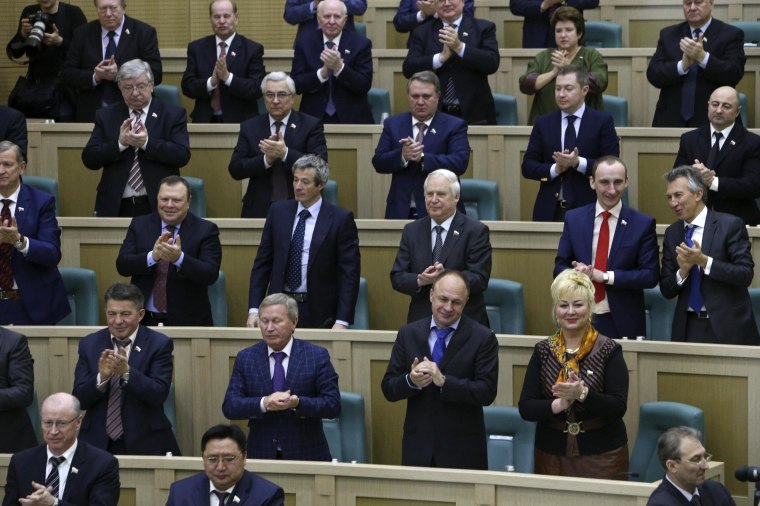 This move, the penultimate step in Russia recognizing the peninsula as a republic within its federation, comes one month to the day after the ouster of Ukrainian President Viktor Yanukovych by protesters and the subsequent regime change in Kiev.
Meanwhile, Putin told the Russian news agency Interfax that Russia should refrain from retaliating against further U.S. sanctions for the time being.
Russian Prime Minister Dmitry Medvedev also said Friday that the deal allowing Russia to use Sevastopol's naval base, in Crimea, in return for it providing cheap gas to Ukraine was "subject to denunciation," according to the Russian state-run news agency RIA Novosti.
Under the annexation treaty, Moscow would recognize Sevastopol as part of its own territory. Medvedev said Ukraine should pay back $11 billion to Russia because the agreement would no longer be valid.
Reuters contributed to this report.
- Alexander Smith