The U.S. rejected a vote by pro-Russian rebels to set up a separatist leadership in eastern in Eastern Ukraine, saying Monday the election was "illegal" and a "sham" and warning Russia of unspecified "costs" if it recognizes Alexander Zakharchenko as head of the "Donetsk People's Republic."
As shelling continued across the disputed territory, the separatists voted Sunday with Soviet music blaring from speakers in front of voting stations, Reuters reported. The U.S. expressed "grave concerns" before the elections, and on Monday it welcomed statements from European Union, the U.N., France and Germany "rejecting these illegal and illegitimate actions."
"We are concerned by a Russian Foreign Ministry statement today that seeks to legitimize these sham 'elections,'" the State Department said. "Should Moscow continue to ignore the commitments that it made [honoring Ukraine's electoral law] and continues its destabilizing and dangerous actions, the costs to Russia will rise."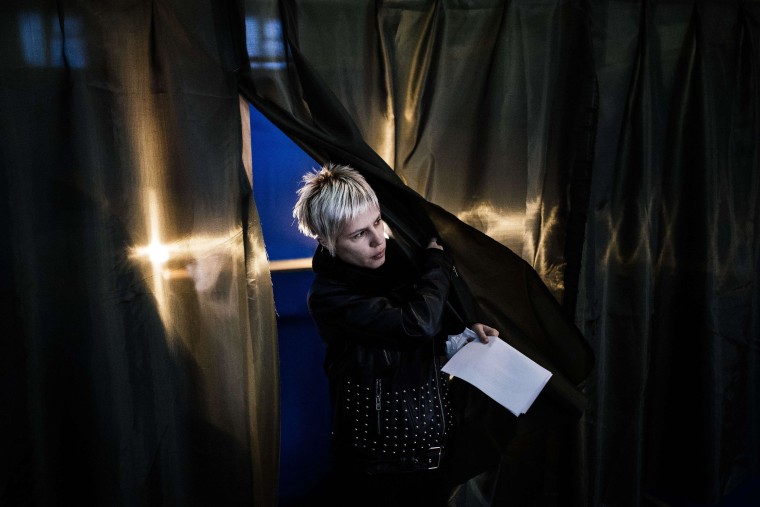 IN-DEPTH
SOCIAL
— M. Alex Johnson and Abigail Williams