A feared riot police force that many accuse of attacks on anti-government protesters has been disbanded, Ukraine's new interior minister announced Wednesday.
Arsen Avakov wrote on his Facebook page that he has signed a decree to disband the force known as Berkut.
Anti-government protesters have blamed Berkut for violent attacks against a peaceful demonstrators protesting ousted President Viktor Yanukovych's decision to ditch closer ties with the European Union and turn to Moscow instead.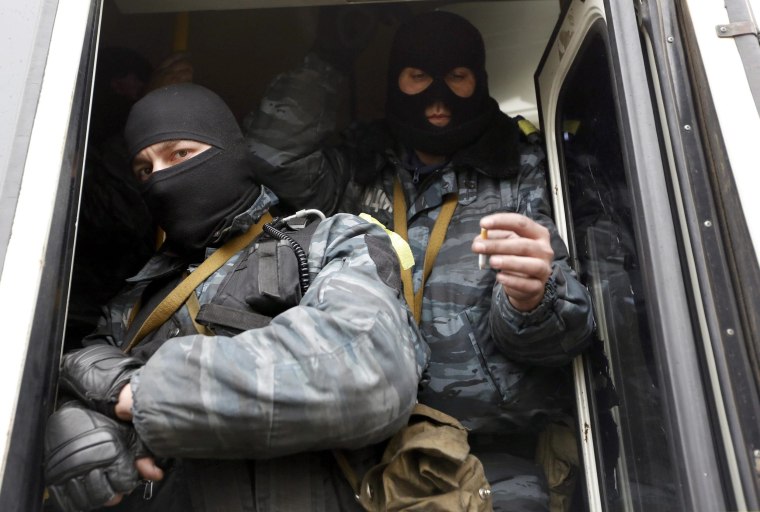 Ukraine has been consumed by a three-month-long political crisis.
Yanukovych and protest leaders signed an agreement last week to end the conflict that left more than 80 people dead in just a few days in Kiev.
Shortly after, Yanukovych fled the capital for his powerbase in eastern Ukraiune but his exact whereabouts are unknown.
- The Associated Press