Friends and family mourned 21-year old nurse, Yulia Izotova, during her funeral in Kramatorsk, Ukraine, on Monday. Witnesses say Izotova was killed by shots from a Ukrainian military column on the road near Kramatorsk.
On Saturday the government said it was pressing on with an offensive in southern Ukraine for a second day, and had recaptured a television tower and a security services building from rebels in Kramatorsk, a town near the rebel stronghold of Slaviansk.
Police said at least four people were killed, and dozens wounded in running battles between people backing Kiev and pro-Russian activists. The clashes ended with separatists holed up in the trade union building.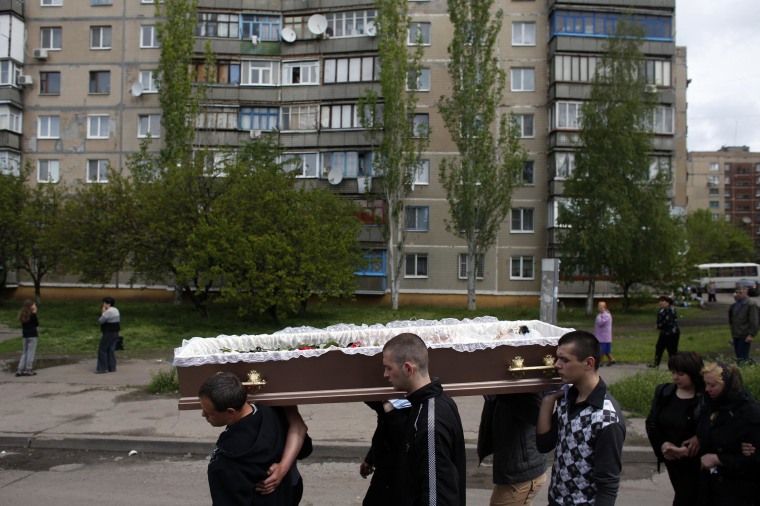 — Reuters