An emergency European summit on Thursday seemed unlikely to adopt more than symbolic measures against Russia over its intervention in Ukraine, because neither industrial powerhouse Germany nor financial center Britain is eager to start down that road.
"There will be the strongest possible pressure on Russia to begin lowering the tension and in the pressure there is, of course, eventual recourse to sanctions," French President Francois Hollande told reporters on arrival at the summit in Brussels.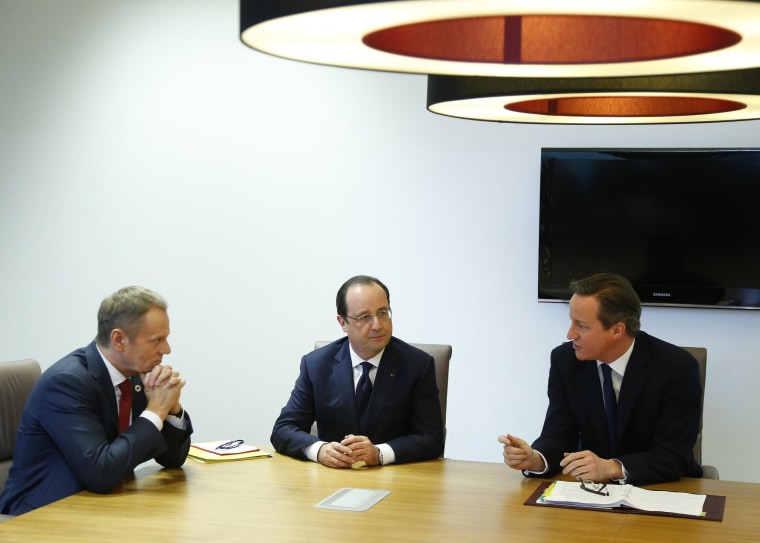 Russian Foreign Minister Sergei Lavrov refused to meet his new Ukrainian counterpart or to launch a "contact group" to seek a solution to the crisis at talks in Paris on Wednesday despite arm-twisting by Secretary of State John Kerry and European colleagues. Lavrov and Kerry met again in Rome on Thursday.
The United States also announced Thursday that it would impose visa bans on people responsible for "threatening the sovereignty and territorial integrity of Ukraine."
Earlier, Crimea's parliament voted to join Russia and its Moscow-backed government set a referendum within 10 days on the decision in a dramatic escalation of the crisis over the Ukrainian Black Sea peninsula.
- Reuters