Ukraine's National Guard said on Wednesday that its forces abandoned a military outpost in the eastern city of Luhansk after running out of ammunition in a 10-hour battle with pro-Russian militants.
Officials said in a statement that six militants were killed and three Ukrainian servicemen were injured in fighting overnight.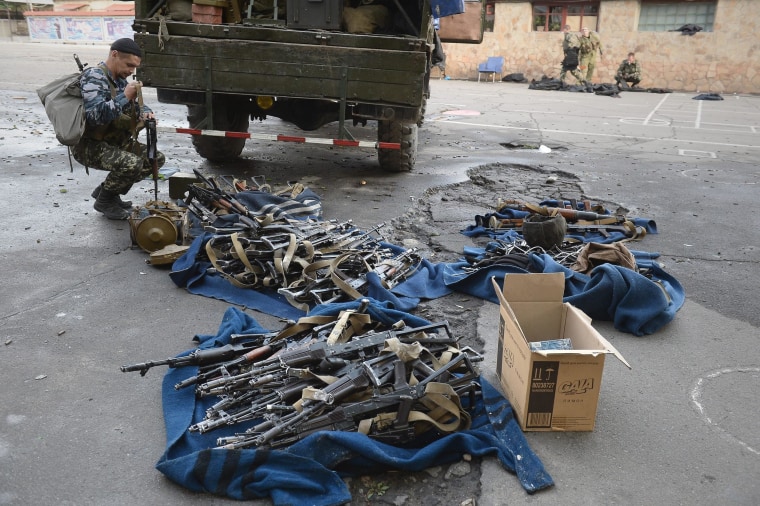 The fighting in Ukraine's east has escalated following the May 25 presidential election won by billionaire candy magnate Petro Poroshenko, with rebels launching an attack on a major airport and shooting down a government helicopter elsewhere.
Ukrainian troops on Tuesday launched an offensive against pro-Russian insurgents in the eastern city of Slovyansk.
Two government soldiers were killed and 42 injured in daylong fighting, Vladislav Seleznyov, press secretary for Ukraine's operation against the rebels in the east, told Ukrainian news agencies.
Seleznyov put the death toll of the rebels at 300 but the insurgents did not confirm these reports.
- The Associated Press