Ukraine ejected pro-Moscow demonstrators on Wednesday from a regional government building and raised its flag where Russia's had flown since the weekend, signaling an important shift of control in the Russian-speaking east.
The Donetsk administrative headquarters had been held since Monday by activists who burst in chanting "Putin come!" and demanded control over the regional police force and the end of ties with Kiev. Police said they evacuated it peacefully after receiving reports it was booby-trapped with explosives.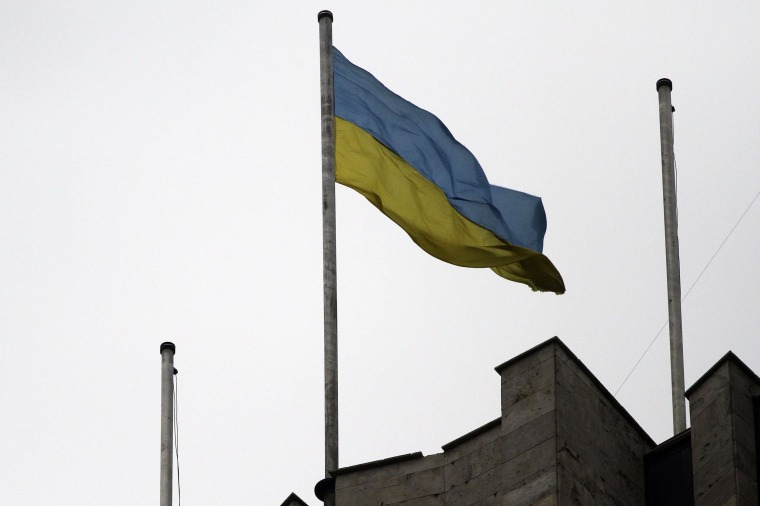 By midday on Wednesday, Ukraine's blue and yellow flag had replaced the Russian tricolor atop the 11-story building, but another Russian flag was still flying from a flagpole in front.
A large force of police was guarding the building with helmets and shields. Sniffer dogs had been brought to search it.
Around 200 pro-Moscow demonstrators were still clustered by tents in front of the building, where biscuits and tea were served from a cart. Their leader, burly local businessman Pavel Gubarev who has declared himself "people's governor", called the evacuation a "provocation" and vowed to re-enter the building.
— Reuters