A military pilot dubbed Ukraine's "Joan of Arc" has been released after two years behind bars in an exchange for two Russian prisoners of war, her lawyer said Wednesday.
Nadiya Savchenko, an Iraq war veteran, was captured by Russians during fighting involving pro-Kremlin rebels in eastern Ukraine in 2014.
"Two years ago I promised to the Ukrainians to do everything possible to free Nadiya [Savchenko]. So. I can stick to my word. She's on the way home, to Ukraine," lawyer Mark Feygin said on Twitter.
Ukrainian President Petro Poroshenko later tweeted that "the hero of Ukraine" had returned home aboard his private plane.
In March, Savchenko was convicted in Russia of involvement in the death of two state TV journalists during a shelling.
The 35-year-old Savchenko pleaded not guilty, while her lawyers said the case was fabricated as part of Russia's vilification campaign against Ukraine.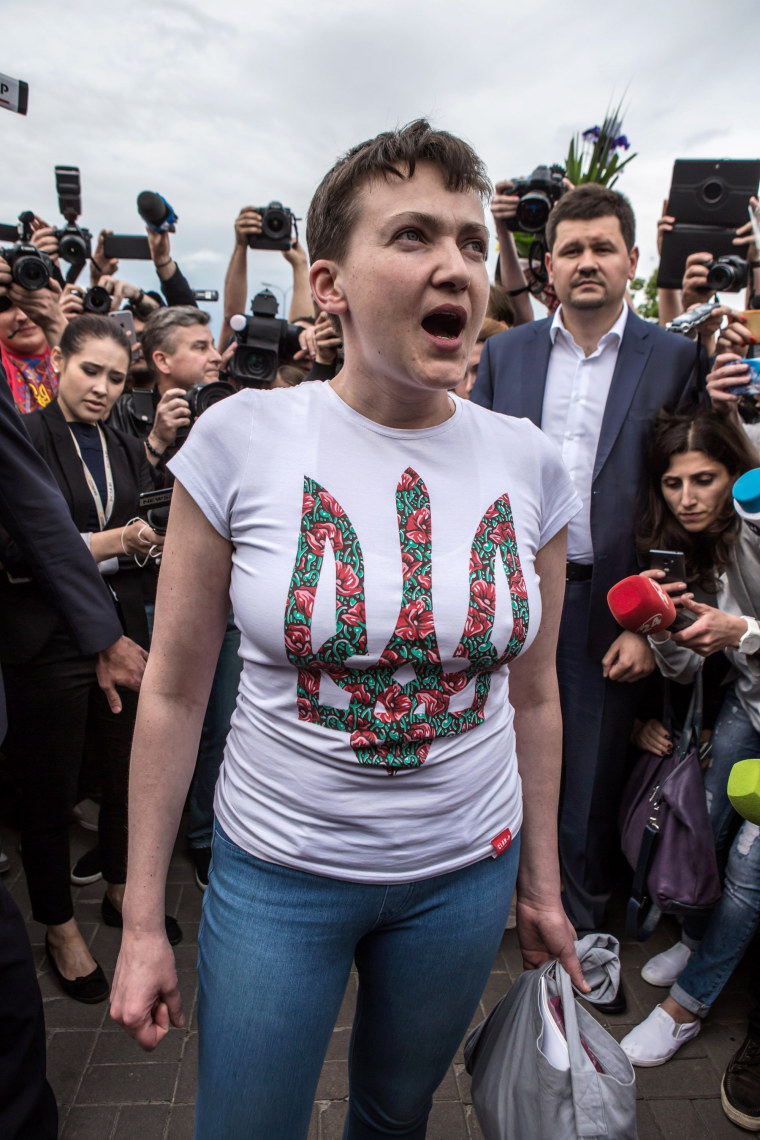 In her homeland, she is seen as a symbol of resistance to what most consider an invasion by Vladimir Putin's forces. Some Ukrainians have called her their own "Joan of Arc."
Savchenko remained defiant during the trial, staging numerous hunger strikes, singing Ukrainian songs in the courtroom and, at one point, showing the middle finger to the judge.
She was elected to the Ukrainian parliament while in Russian custody, and made her country's representative in the European Parliament.
U.S. diplomats, EU officials and international rights groups all demanded her release during the trial.
But Russia adamantly refused to release her before verdict, saying her alleged crimes predate her parliamentary immunity.
Related: Ukrainians Say They Face Torture, Show Trials in Russia
Savchenko was exchanged for Yevgeny Yerofeyev and Alexander Alexandrov, two Russian citizens captured by Ukrainian forces in 2015.
The men initially said they served in the Russian army intelligence service GRU. They later backtracked, while officials in Moscow said they quit the army before joining the pro-Russian rebellion as volunteers.
Both were convicted of war crimes in Ukraine in a trial marred in controversy after their lawyer Yury Grabovsky was kidnapped and murdered in March.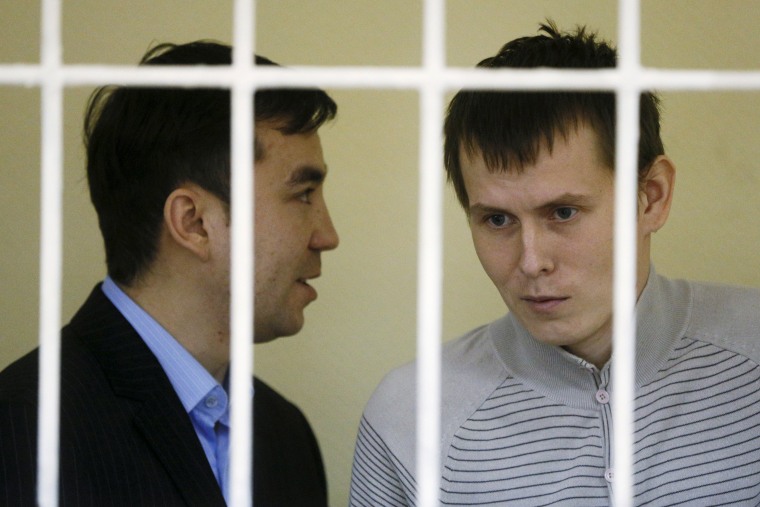 Russia has repeatedly been accused of providing the pro-Moscow insurgency in Ukraine with supplies and troops, but always denied involvement.
According to the UN, more than 9,000 were killed in the conflict, which ended with a shaky truce.
Almost a dozen Ukrainians remain in Russian custody or prison on various political or war-related charges.