Now that Ukraine has ousted the former President Viktor Yanukovych and an interim government is planning to hold presidential elections in May, many want to make sure the sacrifices of the revolution are not wasted.
This image of Ukraine's opposition leader Yulia Tymoshenko, who was freed from prison on Saturday after being convicted on corruption charges, and Yanukovych has been circulating online. The caption says: "People didn't die for THIS."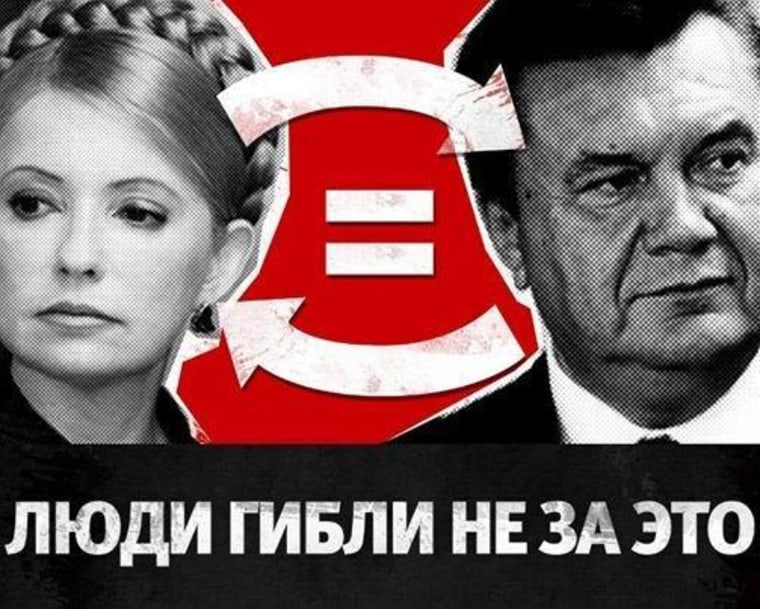 The implication is that many don't want to just trade in the former president Yanukovych, whose plunder of the state coffers is becoming clear now that ordinary Ukrainians have seen his private palace, for Tymoshenko, who was previously the prime minister.
Her supporters say the corruption charges against her were trumped up by her arch-rival Yanukovych, who she lost a bitter election to in February 2010. But others are not so sure.