MOSCOW — Yuri Yatsenko says he deliberately smashed his head on a toilet before the men he believes were Russian secret service operatives entered his interrogation room and beat him.
"They're careful to hit you so no bruises are left," the 24-year-old Ukrainian told NBC News. "This way, I at least had something to show the medics."
The law school graduate says he was detained while on a business trip in Russia in March 2014. He was later convicted of illegal border crossing and possession of gunpowder.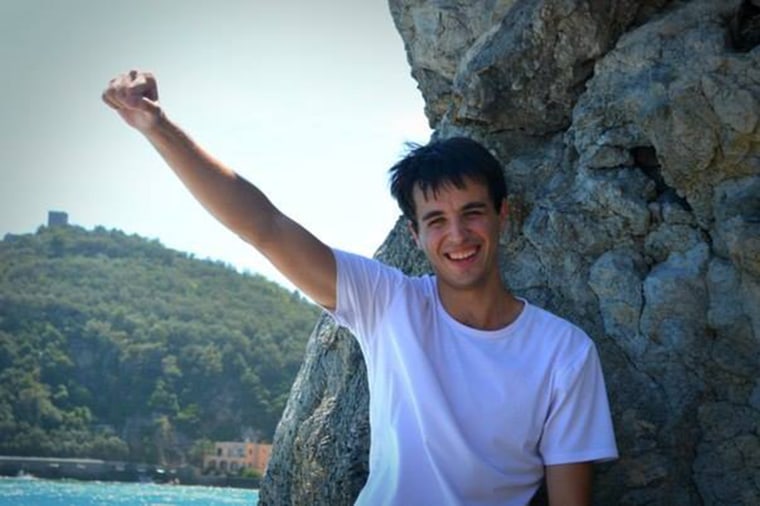 The native of Lviv in western Ukraine who worked as a medic during the 2014 Maidan revolution that helped topple pro-Moscow Ukrainian President Viktor Yanukovych said the charges are a fabrication, and an attempt to force him into incriminating himself as a saboteur.
Yatsenko was lucky. He and his business partner were the only two of at least 11 Ukrainians held in Russian custody to get away with short sentences, and returned home in May. Rights activists and lawyers said the cases against Ukrainians are part of a smear campaign aimed at destroying Kiev's image worldwide by saying it is involved in terrorism and murders.
Moscow says the detained Ukrainians — ranging from army officers to shepherds and filmmakers — are terrorists and war criminals. Six have already been convicted; the others are awaiting trial.
Neither the KGB's successor the FSB — Yatsenko's alleged abusers — nor the Investigative Committee, which prosecuted or is prosecuting all 11 cases, returned repeated requests for comment on this story. Both agencies are frequently accused of abuse and fabricating political cases.
Kiev is locked in a standoff with Russia, which annexed the Ukrainian Crimea region last year and is accused of supporting a pro-Russian insurgency in the country's eastern Donbass region.
"They had a massive project to show 'Ukrainian junta's' crimes to the world," said Sergei Davidis of Moscow-based rights watchdog Memorial, referring to the name Moscow has given the government in Kiev.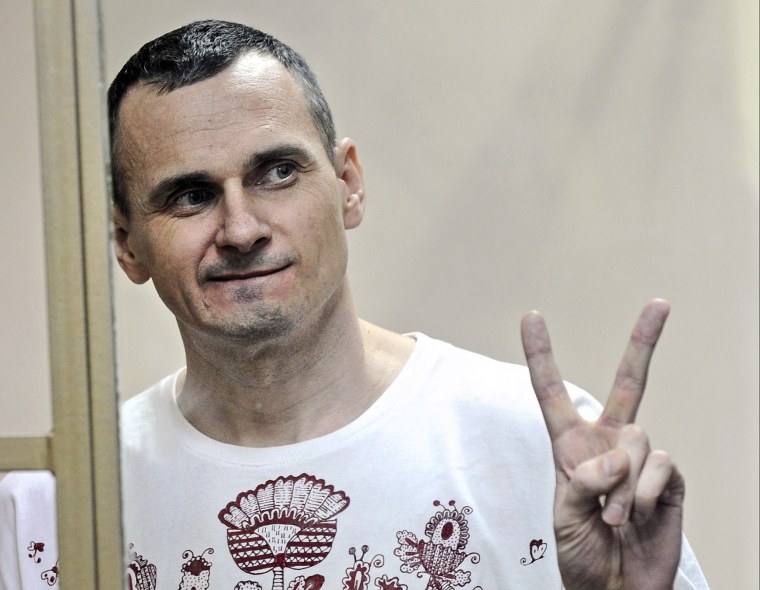 But instead, the cases against Ukrainians have hurt Russia's image, as indicated most recently by the trial of Crimean filmmaker Oleg Sentsov.
The director, dubbed "the Ukrainian Tarantino," was convicted last week of terrorism over torching the door of the pro-Kremlin Party of Regions in his native Crimea. No one was hurt, but Sentsov was still given 20 years behind bars in Russia.
The trial has sparked an international outcry. Acclaimed European filmmakers, including Pedro Almodóvar, Ken Loach and Wim Wenders, spoke in defense of Sentsov, who said he was tortured in prison. Amnesty International recognized him and his affiliate Alexander Kolchenko as political prisoners.
The protests had no impact on the Russian verdict.
"Russia needed to prove to the Crimeans that annexation saved them from a terrorist threat, so it fabricated the case," Davidis said.
Related: Has Russia's Secret Ukraine Death Toll Been Revealed?
There may be more Ukrainians in Russian custody than officially confirmed. Ukraine has requested information on another 30 to 40 of its citizens who have gone missing and are possibly being held in Russia, said Ukrainian consul in Moscow, Gennady Breskalenko.
Russia has never replied, and has in general been very reluctant to release any details of most cases or let Ukrainian diplomats meet with their citizens, he told NBC News.
Both Amnesty and Memorial said they are unable to comment on most cases because there is simply no information about the prisoners.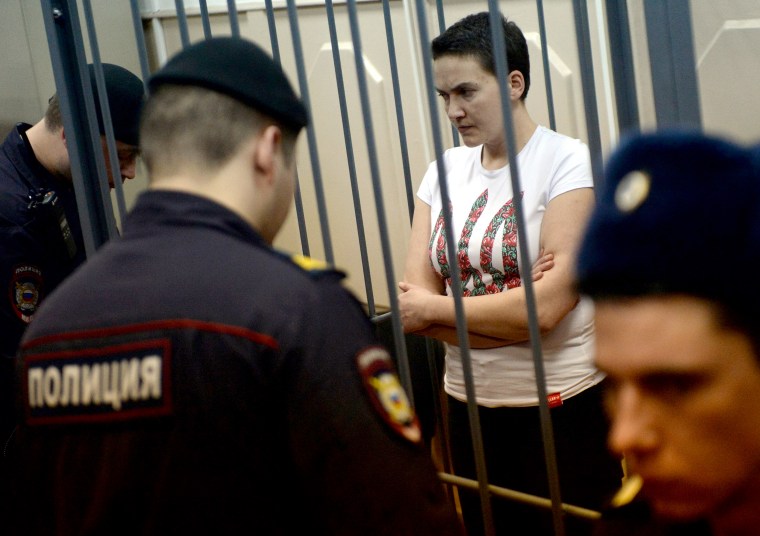 Still, the story is expected to enter the spotlight later this month, when the prime cause célèbre — that of Ukrainian army pilot Nadiya Savchenko — hits the court in Russia.
Savchenko, accused of the deaths of two Russian journalists in Donbass in June 2014, became a Ukrainian hero.
Her lawyers conducted an investigation worthy of a court drama, carefully piecing together an alibi based on phone bills and even astronomic data. Savchenko's legal team's work is unlikely to have much of an effect because political trials in Russia do not end in acquittal, her lawyer Ilya Novikov told NBC News.
Russian courts side with the persecution in 99 percent of cases, according to official statistics — more than during the rule of brutal Soviet dictator Josef Stalin.
Most Ukrainians in Russian custody have committed some wrongdoing but often the charges are grossly overblown, critics say.
Ukrainian shepherd Sergiy Litvinov, for example, supplied moonshine to Ukrainian troops stationed in his village, said his lawyer Viktor Parshutkin.
Described by lawyers and Ukrainian diplomats as a mentally handicapped man, Litvinov is accused of 30 murders and rapes — none of which are documented.
Supporters of those detained are not holding out much hope the Kremlin's security services will back down.
"They never backpedal once the charges are brought up," Davidis said.