MOSCOW – A Russian arms manufacturer offered Tuesday to stage a reconstruction of the missile launch that downed Malaysian Airlines flight MH17 in order to establish who was responsible, according to Russian media reports.
Officials at Almaz-Antey said their own analysis of crash wreckage photos suggested the passenger jet was hit by an older version of the Buk M1 missile, which they said is used by Ukraine but not by pro-Russian rebels.
They said the company is prepared to stage an experiment at its own expense to show that the missiles would have been fired from a village controlled by Ukraine and not from territory in the hands of pro-Moscow fighters.
The Boeing 777 was destroyed last July, killing all 298 people on board. A Dutch-led international investigation is underway, with a report expected later this year.
Analysis of publicly-available pictures of the wreckage indicates that the missile was a Buk M1 series with a M38M1 warhead, CEO Yan Novikov told reporters, according to the TASS news agency and English-language news site, Sputnik.
"This missile was withdrawn from production in 1999," he said, and was no longer used by Russia but was held by Ukraine.
He added that there were U.S. satellites flying over the area on the day of the plane crash, and called for information from them to be released.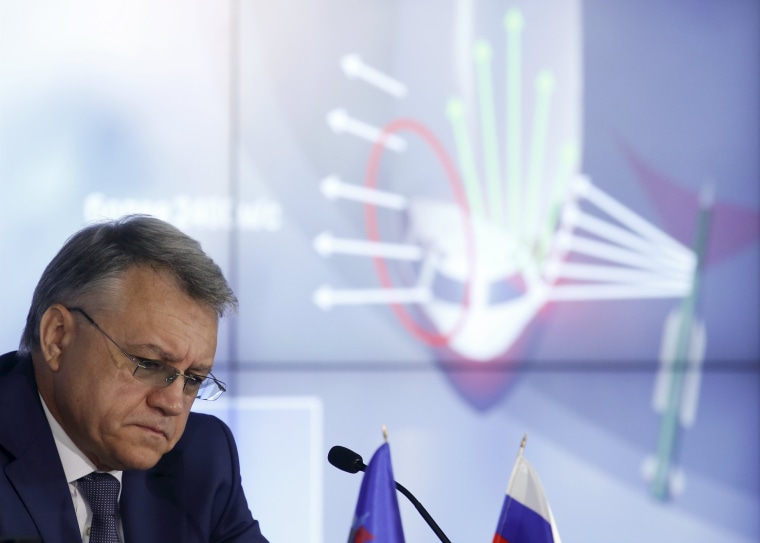 A senior engineer at the company, Mikhail Malyshevsky, told reporters that the missile that downed the aircraft was launched from the vicinity of the Ukrainian village of Zaroshchenskoye and could not have been launched from the rebel-held Snezhnoye village as previously suggested.
"The data analysis allows for verifiably excluding the version that the airliner was damaged by a missile launched from the populated settlement of Snezhnoye," he said, according to the reports.
The company's analysis shows that, if the missile was fired from Snezhnoye, as Ukraine alleged, "the entire front end of the cabin would have been blown off" rather than the area to the left of the cockpit suggested by the pictures.
He added: "If necessary, we will be prepared to stage a full-scale real-life experiment attended by independent observers and experts. We are willing to carry out a demolition of a 9M38M1 missile at a specified angle and aimed at the same model aircraft."
The jet broke up midair after being hit by "a large number of high-energy objects," according to a preliminary report published in September.
A spokesman for the Dutch air accident investigation unit said it could not comment on the claims.
Ukrainian presidential spokesman Andriy Lysenko told RIA Novosti that Almaz-Antey's claims were "an attempt to cover [the truth] by pseudo scientific arguments," saying Ukraine has "received enough evidence" of Russia's involvement in the accident.