While Russian President Vladimir Putin is increasingly a pariah on the world stage, his approval rating in Russia has never been higher.
A new poll from Gallup shows that 83 percent of Russians approve of Putin's job performance, up nearly 30 points from his 2013 rating and tied with the previous all-time high from 2008.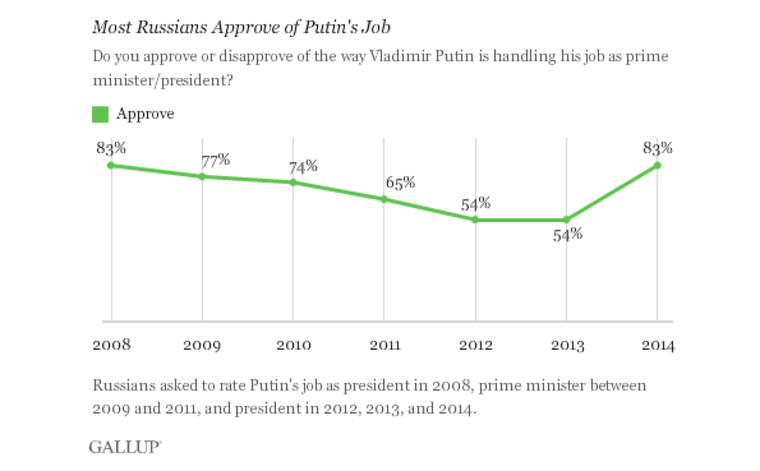 Those numbers are on the heels of last month's Pew Research data that showed the unfavorable turn in the way other countries view Russia.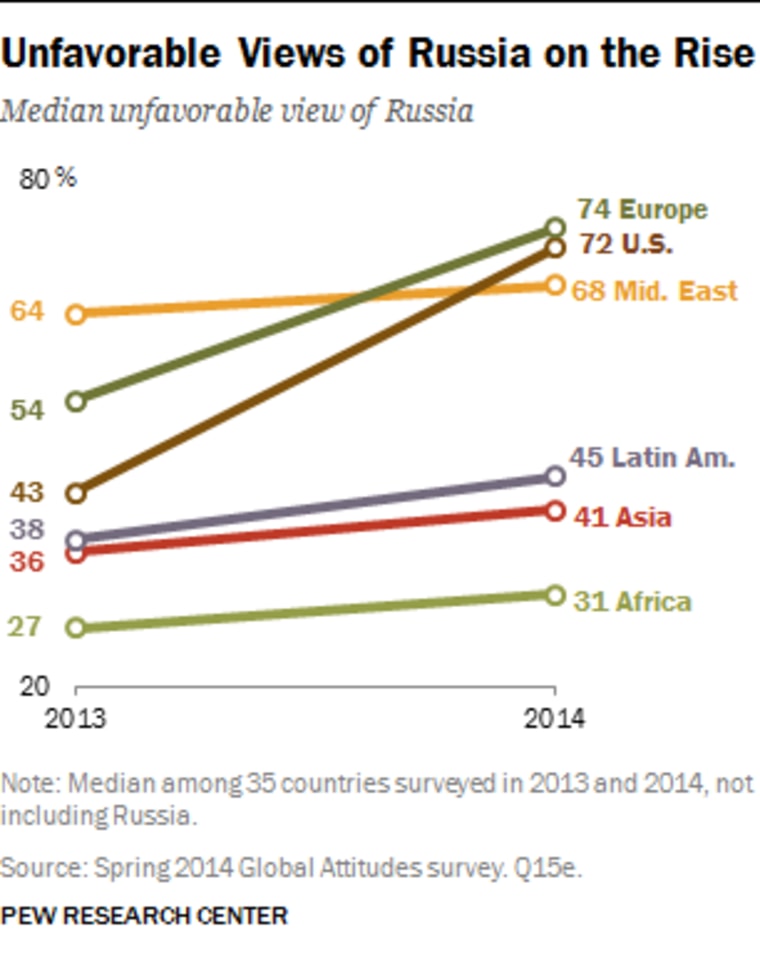 IN-DEPTH
-Lou Dubois