Satellite images released Sunday show what the U.S. government says is evidence that Russian forces are firing rockets and heavy artillery into Ukraine in support of pro-Russian rebels. The four black and white images, which were taken between July 21 and July 26, were released by the State Department and include captions from the Director of National Intelligence. They support the U.S. government's recent claim that Russia appeared to be moving heavy artillery systems toward Ukraine. Russian officials have denied involvement in the conflict.
One image shows the Ukrainian and Russian border area, and what are said to be the results of rocket fire, including impact craters on one side and blast marks on the other.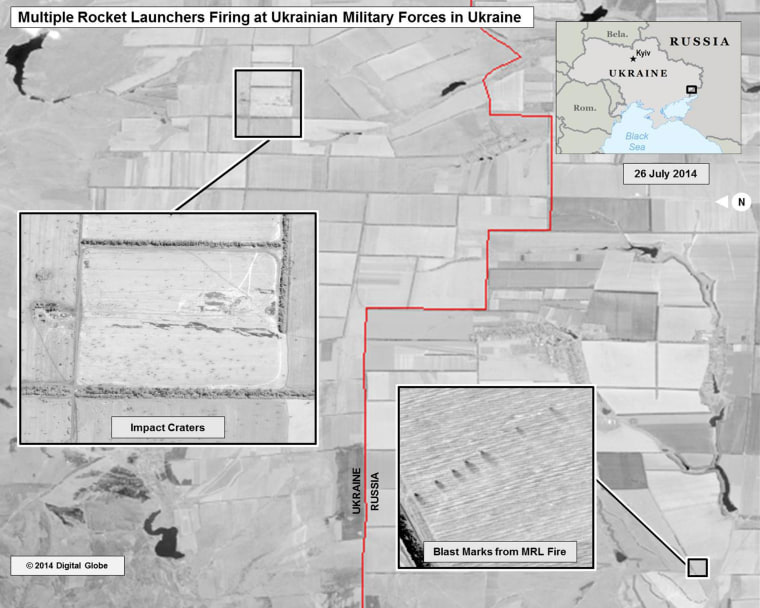 "The wide area of impacts near the Ukrainian military units indicates fire from multiple rocket launchers," a caption says.
Other images show what are described as Russian self-propelled artillery that are "oriented in the direction" of a Ukrainian military unit, as well as a before and after shot of a Ukrainian unit that is said to have been fired on by an artillery strike. The images were released as fighting escalated between Russian separatists and Ukrainian forces near the crash site of the Malaysia Airlines flight MH17. On July 17, 298 people on board were killed after the plane was shot down.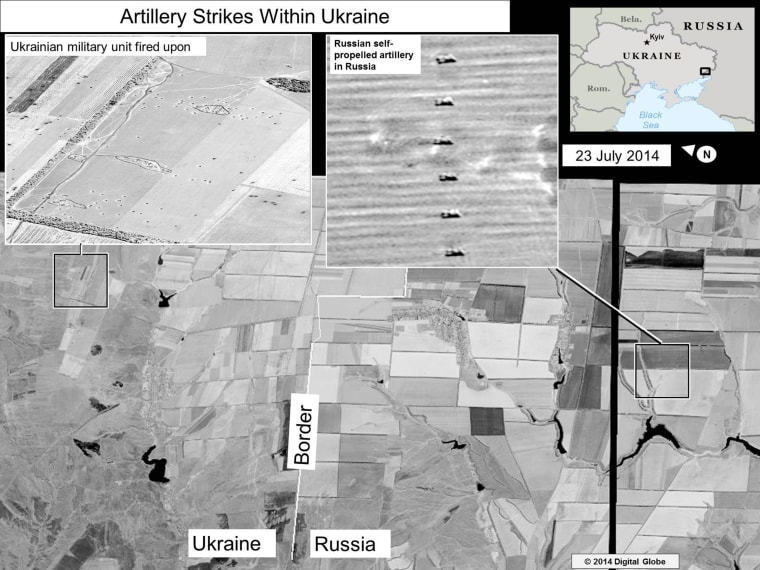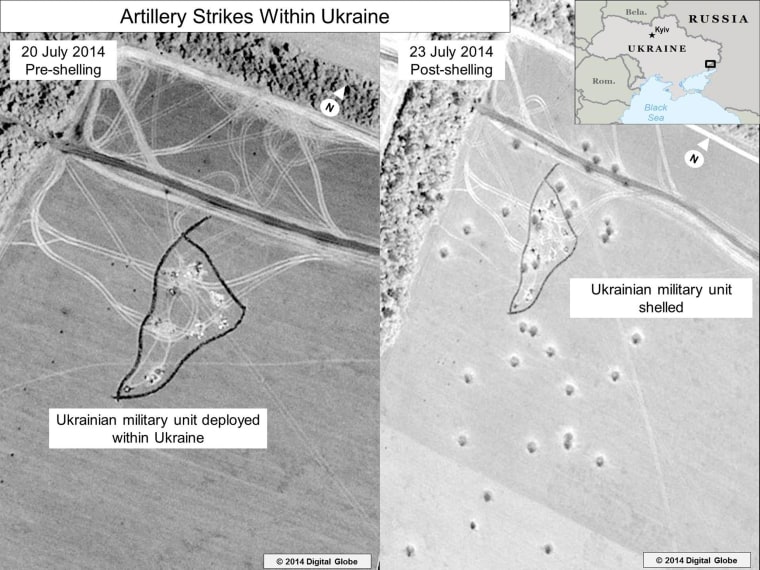 IN-DEPTH
—Tim Stelloh with The Associated Press