Sally Eliano lost her father-in-law Thomas Breen to cancer last November, and she blames his death on the Veteran Affairs hospital in Phoenix.
Eliano told NBC News when Breen went to the hospital for urgent care, the staff refused to treat him and told him to see his primary VA doctor.
He waited months, but died before he could get an appointment.
"All the people who were part of this, they should be held accountable because it is a crime. You know delayed care is denied care and it's just not fair," Eliano said.
Breen is one of up to 40 patients who died at the Phoenix hospital, allegedly due to delays in care.
The VA has become notorious for its long delays and backlog.
Several hospital whistleblowers claim that in an effort to improve their performance record, administrators ordered thousands of appointment requests be diverted to a secret unofficial list not to be reported. If the patients died, their names would disappear.
Dr. Samuel Foote, who spent decades working for the VA, was the first to allege that in an effort to improve their record, hospital officials kept a secret unofficial list of veterans who sought medical care.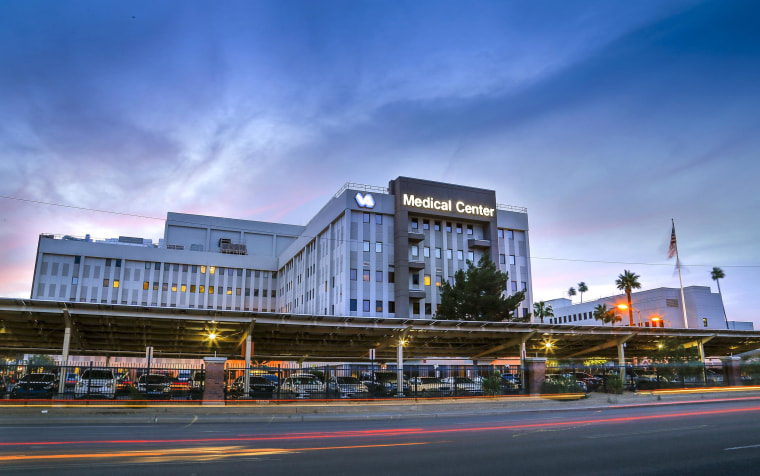 "This was basically an elaborate scheme to cover up patient wait times," Foote told NBC News. "The main problem was we had a huge demand, and we had a relatively limited supply of service."
Foote added, "Rather than dealing with the problem, they were just covering it up."
A House committee voted Thursday to subpoena records relating to the alleged waiting list at the Phoenix hospital after the VA refused to provide them voluntarily.
Department of Veterans Affairs Secretary Eric Shinseki is set to testify next week in a hearing before the Senate Veterans' Affairs Committee regarding the state of the VA health care system.
On Wednesday, Shinseki told NBC News the department was working to ensure that nothing like what allegedly took place in Phoenix happens again.
"My responsibility is to ensure that the review is done quickly and thoroughly and then, something is done about it," he said.
Shinseki has brushed aside calls for his resignation, include some from members of Congress and the American Legion.
Pending the VA's investigation, Phoenix hospital administrators have not publicly responded to the charges.
—Jim Miklaszewski and Becky Bratu