DORAL, Fla. — The smell of coffee, melted butter and grilled arepas (cornmeal patties) wafts through the air of a popular lunch spot here that has been transformed into the headquarters of a grassroots movement to help the injured and ill in violence-ridden Venezuela.
Boxes packed with medical supplies are stacked up high against a wall of"El Arepazo" restaurant in Doral.
"People from all over the world send us medical supplies," says Dr. Juana Frontera, one of the leaders of S.O.S. Venezuela (#SOSVenezuela), an immigrant-organized effort to collect medical donations for doctors and patients dealing with scarce medical equipment and provisions in the restive South American country.
Nearly two months of opposition marches against the government of President Nicolas Maduro have left more than 30 dead and dozens injured.
But healing those hurt in the clashes — or anyone sick, for that matter — is becoming more challenging every day as emergency rooms run out of gloves, bandages and antibiotics and many other basics.
"The hardest thing is feeling powerless ... How do you handle a situation you can't do absolutely anything to fix?"
Venezuelan Medical Federation president Douglas Leon Natera says patients are urged to show up at hospitals with their own disinfectant, gauze and pain killers.
"Doctors are working with our bare hands, without resources," he says. The surgeon says doctors at 95 percent of all of the country's hospitals have complained to him about the scarcity of surgical equipment.
Behind the shortages are the government's business restrictions, including price controls that some factory-owners say make manufacturing medical supplies unprofitable.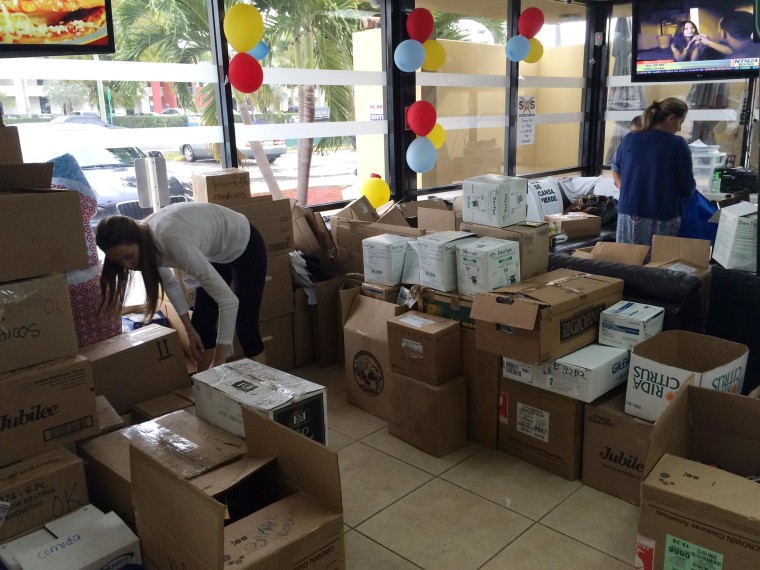 "The country ironically has a real dollar crunch despite its massive earnings from oil because it needs to import virtually everything as the government's policies have destroyed most industrial capacity," says Erick Langer, director of Georgetown University's Latin American Center.
President Maduro disagrees.
He argues the health sector has been strengthened during the past 15 years. Maduro attributes advances in medical care to government programs in place under his administration and that of his predecessor, the late Hugo Chavez, and insists the situation is not as dire as it once was.
Earlier this month, the president told a group of 2,500 graduating doctors that the health system has been "lifted up from the hell where Hugo Chavez found it."
It's not just patients in hospitals affected by the shortages, but also those in nursing homes. Denise Contreras says her 80-year-old mother has needed surgery for a broken hip for weeks, but instead lays disabled in a San Cristobal nursing home bed.
The Miami resident has not been able to get anyone to transport her immobilized mother. Ambulances and stretchers are scarce as the bleeding injured take priority in a city where some of the fiercest confrontations between Maduro's guards and his opponents are taking place.
"Doctors are working with our bare hands, without resources..."
The situation grew more grave after a desperate text message from the nursing home director a month ago that read "I'm running out of food supplies" and asked for help during these "toughest of times." Contreras had to walk out of work to regroup.
"The hardest thing is feeling powerless," she says. "How do you handle a situation you can't do absolutely anything to fix?"
She found a temporary solution: To get diapers, toiletries and nutritional shakes from Miami to her elderly Venezuelan mother, Contreras has set up a chain of helpers. Since regular overnight delivery companies don't ship to Venezuela, Contreras has to send it to neighboring Colombia and get friends to drive it across the border.
Her cousin Sergio Mendez then delivers the box to the nursing home at 5 a.m., before the army blocks streets with barricades designed to keep protesters penned into certain areas.
Mendez — who cares for his own elderly parents — says overcoming the medical supplies shortage takes up most of his time. His father is 90 years old. His mother 80.
"They need blood pressure medicine and cardiovascular drugs, so to buy the drugs I go from pharmacy to pharmacy," he says, noting that sometimes he has to visit 10 pharmacies to get one pill — but he doesn't have a choice. "Without them they can't survive."