LIMA, Peru — Addressing Peru's national congress in the wake of Venezuela's widely condemned constituent election this summer, representative Manuel Dammert of the leftist Broad Front party described the poll as an "epic democratic accomplishment."
Hailing the heavy win by the administration of President Nicolás Maduro, Dammert expressed his "recognition and solidarity with the fraternal people of Venezuela who have defeated the imperialist meddling maneuvers of Trump and his lackeys."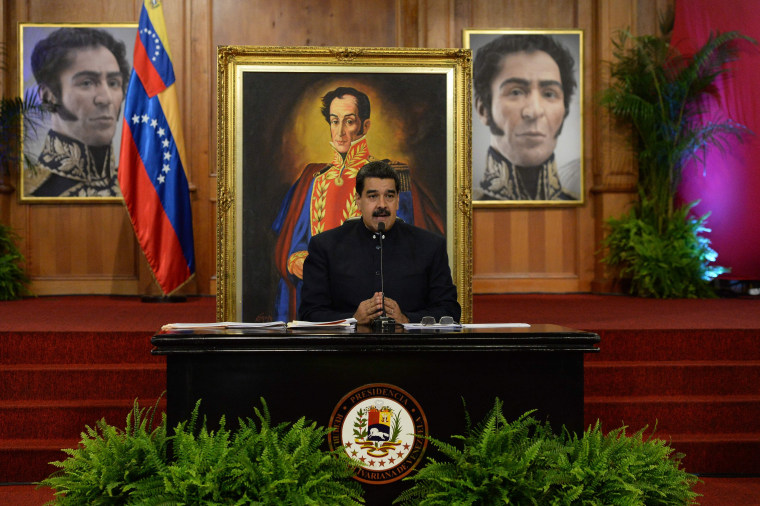 The Peruvian lawmaker's speech came despite the United Nations, European Union and Organization of American States all suggesting the vote was nothing more than an authoritarian ruse to usurp Venezuela's opposition-dominated national legislature.
It also came amid a mushrooming vote-rigging controversy. That received renewed momentum, the day after Dammert spoke, from the British company that supplied the voting machines to the Venezuelan government. It claimed at least one million votes had been fabricated.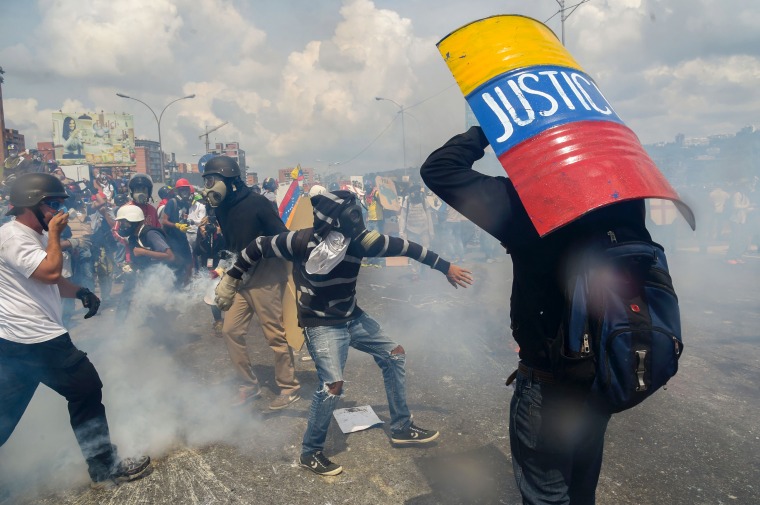 In the United States, where support for the Maduro regime — which has overseen Venezuela's collapse into economic catastrophe and what many regard as outright dictatorship — is restricted to a tiny political fringe, Dammert's comments might seem jarring.
But they remain typical of many elected hard left leaders across Latin America and Europe. From Lima to London, prominent progressives, some within spitting distance of governing, still either actively defend the Venezuelan regime or resist calls to condemn its abuses.
Former Mexico City mayor Andrés Manuel López Obrador, an early frontrunner in his country's 2018 presidential election, has suggested Venezuela's opposition leaders are encouraging protesters demanding elections to needlessly risk their lives, effectively blaming them for the violent repression they face.
In Brazil, various leaders of the Workers Party of former president Luiz Inácio "Lula" da Silva, continue to back the Maduro regime. Party chairwoman Gleisi Hoffman even defended the constituent assembly against what she calls a "violent offensive by the right."
Related: Maduro Calls Trump 'Hitler' After U.S. President Slams Venezuela at UN
Across the Atlantic, Spain's populist insurgent Podemos party, perhaps just one election away from forming its first ever government, has also continued to back the Maduro regime, with leader Pablo Iglesias insisting the constituent vote was "legitimate."
But the most prominent European "Chavista" sympathizer is Jeremy Corbyn, leader of the United Kingdom's main opposition party. Long an admirer of the Venezuelan model of "21st Century socialism" and once dismissed as a fringe leftist, he is now viewed as strong contender for prime minister after his Labour Party's unexpectedly strong showing in the June election.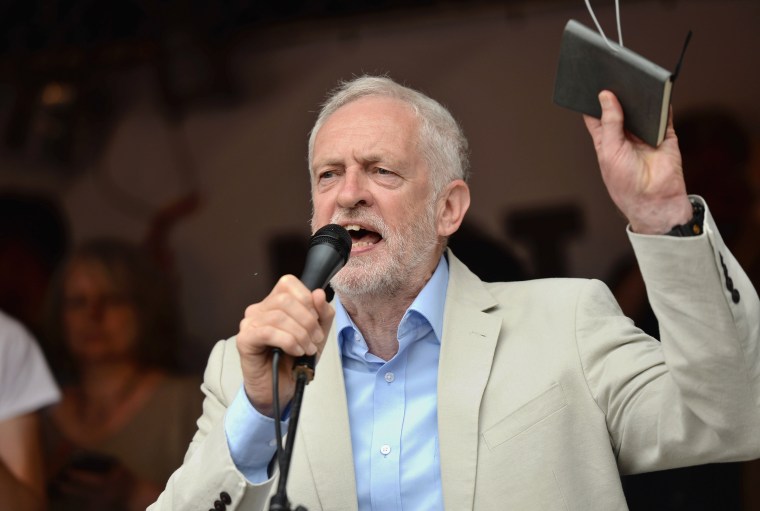 Corbyn has consistently avoided any clear condemnation of Maduro's authoritarianism or acknowledgement of the Venezuelan government's catastrophic policy failures.
In echoes of U.S. President Donald Trump's controversial comments about the neo-Nazi violence in Charlotessville, Corbyn has been accused of drawing a false equivalence between Venezuela's opposition protesters and the security forces trying to put them down by equating "the people who have died, either those on the streets or security forces that have been attacked by people on the street."
By almost any standard, including its principal aim of reducing poverty, the "Bolivarian socialist revolution" launched by Maduro's predecessor, the late Hugo Chávez in 1999, has been a spectacular failure.
Venezuela endures hyperinflation and shortages of food and medicines so intense that the average citizen lost 19 pounds in 2016. It also has a homicide rate so high many residents fear leaving their homes in broad daylight. All this despite Venezuela having the world's highest crude reserves.
Yet Venezuelans have increasingly been denied the right to express their disapproval, with human rights groups accusing the government of silencing critical journalists, jailing political opponents, and using violence to repress protesters.
Related: Trump Says 'Military Option' Possibility in Venezuela
For Dawisson Belém Lopes, a professor of international politics at Brazil's Minas Gerais Federal University, the refusal by some in the global left to acknowledge the Venezuelan government's human rights abuses and flouting of the constitution, is rooted in an outdated image of Latin America.
Although supporting Maduro is often "political suicide," many on the left still see geopolitics as a binary choice between Cuban-style "revolution" or being a satellite of US "imperialism," he adds.
"There is a lot of romanticizing of Latin America, with this image still that it is full of guerrillas, like Fidel [Castro] and Che [Guevara]," says Belém Lopes, who describes himself as a fan of the Chavista attempts to curb inequality — until personally witnessing empty shop shelves and massive food lines during a 2014 trip to the country.
That worldview has been strengthened down the years by Washington's interventions in the region, sometimes supporting brutal right-wing military dictators such as Augusto Pinochet in Chile.
Trump's recent suggestion that the U.S. military could target Venezuela, while dismissed by many, hit that same nerve for the Maduro regime's fans both at home and abroad.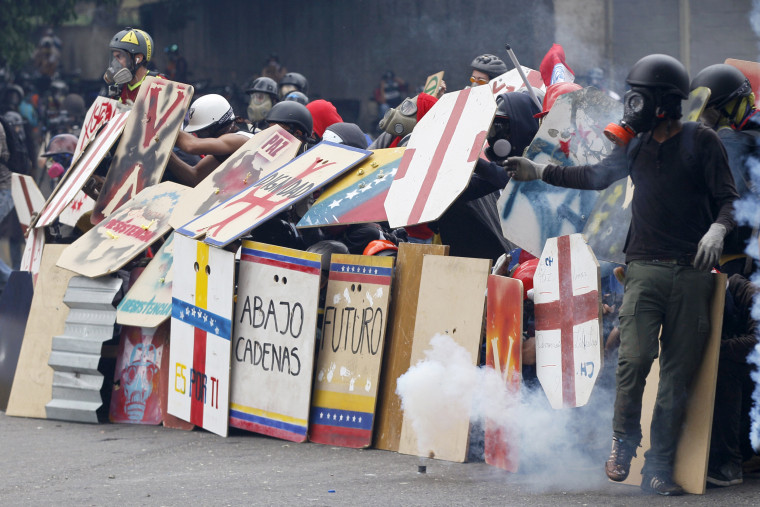 "We are still young democracies [in Latin America]," says Belém Lopes, citing recent controversial ousters of socialist presidents in Brazil, Honduras and Guatemala, moves which were ostensibly constitutional but many consider a violation of democratic norms. "We are still learning. Both left-wing and right-wing parties in the region are not solidly democratic."
Eduardo Dargent, a political scientist at the Pontifical Catholic University of Peru, agrees. "The Latin American left is often correct when it complains that the playing field is tilted against it, but that doesn't mean that they don't need to speak clearly when a left wing government is committing abuses."
He also sees a comparison with the support of some leftists of the Venezuelan government and the U.S. Republican party's often awkward embrace of Trump, including the failure to speak out against the President's more extreme outbursts.
But there is one fundamental difference, Dargent adds: "Many [leftists] have an obvious electoral interest in breaking with the Venezuelan regime but won't do so as a matter of principle. The Republican Party is different; as a matter of principle they might want to break with Trump but don't do so as a matter of electoral interest."
Related: Nicolas Maduro: The Path From Bus Driver to Venezuelan President
In Venezuela, the protesters demanding clean and fair elections to replace the Maduro administration run the entire political spectrum. For many of them, the notion among the regime's international supporters that the Chavistas have a monopoly on left-wing politics in their country is galling.
That mood was summed up by Toshiko Sakurai, a progressive Venezuelan exile, in a post on the dissident blog Caracas Chronicles, titled "Dear Spanish Left: I'm sick of you."
"You know the worst of it all?" she wrote. "We agree on most things. We both believe in public universal education and healthcare financed with taxes. We agree that every government should ensure that its citizens have a safety net and that wealth redistribution should be a major driver against inequality."
"Here's a secret though: supporting socialist policies doesn't keep me from denouncing the brutal monstrosity being inflicted upon my country."