Despite calls from the opposition to keep protests peaceful, anti-government demonstrators burned trash and set up barricades in Venezuela's capital city of Caracas on Monday.
The actions disrupted traffic and commutes, but there have been no reports of major violence.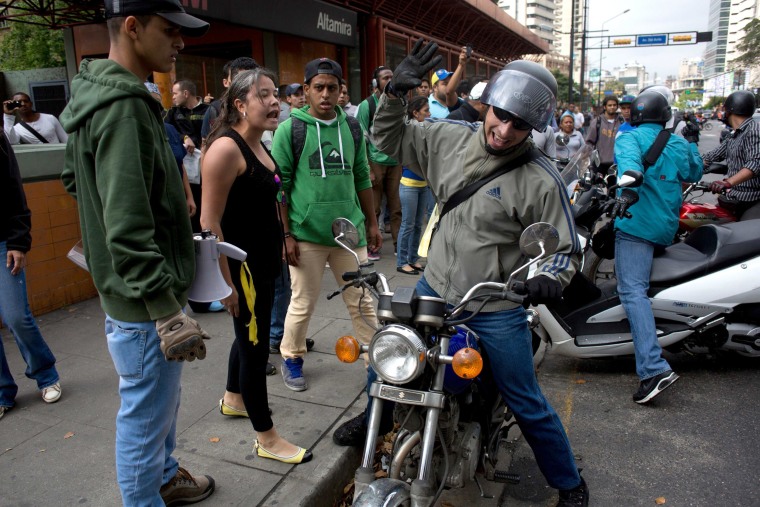 Opposition leader Henrique Capriles asked supporters on Sunday to keep demonstrations peaceful, in an attempt to limit the clashes resulting in the deaths of 11 people since protests started on February 12.
Venezuelan President Nicolas Maduro has called for a national peace conference this week and has invited Capriles.
In the U.S., the unrest in Venezuela has generated rallies in support of the protesters. Thousands gathered at the "S.O.S. Venezuela Rally" in Doral, Fla. on Saturday.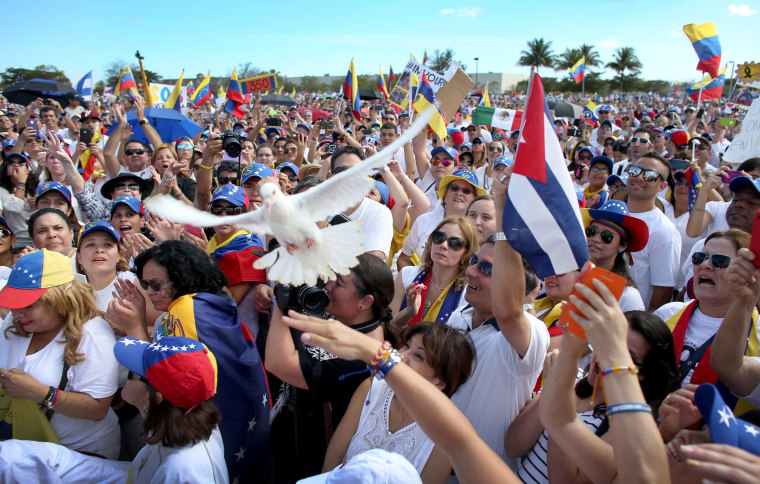 "We saw thousands of people here, all very united against the government," said Dagoberto Rodriguez, a Venezuelan-American businessman who has resided in Miami for the last three decades.