MOJAVE, Calif. — Engineers are sometimes stereotyped as emotion-free brainiacs, but that stereotype gets shattered after spending just a few minutes with the engineers who are grieving over the loss of Virgin Galactic's SpaceShipTwo rocket plane and one of its pilots.
The death of Scaled Composites test pilot Mike Alsbury during SpaceShipTwo's breakup on Oct. 31, and the impact of that death on the family he left behind, are foremost in the minds of the team at California's Mojave Air and Space Port. But SpaceShipTwo Serial No. 1 is also being mourned.
"It feels like you physically lost a baby," structural engineer Samira Virani told NBC News at Virgin Galactic's Final Assembly, Integration and Test Hangar, or FAITH. "You think about it like that. It used to be physically behind me in the hangar, and now it's no more."
If there's any consolation, it takes the form of SpaceShipTwo Serial No. 2 — which is more than halfway assembled in FAITH. "Our team is very motivated to finish this next vehicle," Virgin Galactic CEO George T. Whitesides said. "This is what they've been working on for going on three years now."
Whitesides said the next major milestone is to get "weight on wheels" — that is, have the structure for SpaceShipTwo 2.0 put together so that the wheels support the entire vehicle-in-progress for further assembly. He expects there'll be enough flexibility in the schedule to accommodate recommendations from the National Transportation Safety Board, which is in the midst of investigating the Oct. 31 crash.
If all goes well, ground testing of the second SpaceShipTwo — which has been nicknamed "Hope" — could begin during the first half of next year, Whitesides said. Eventually, Virgin Galactic plans to complete flight tests and send passengers up to outer-space altitudes. But that goal seems much further away now than it did a month ago.
"People came here knowing it would not be easy to accomplish what we intend to do," Whitesides said, "but this is a bigger thing than we anticipated having to tackle on the road to space."
Here's how some of the front-line engineers are dealing with FAITH, Hope and tragedy:
Matt Kampner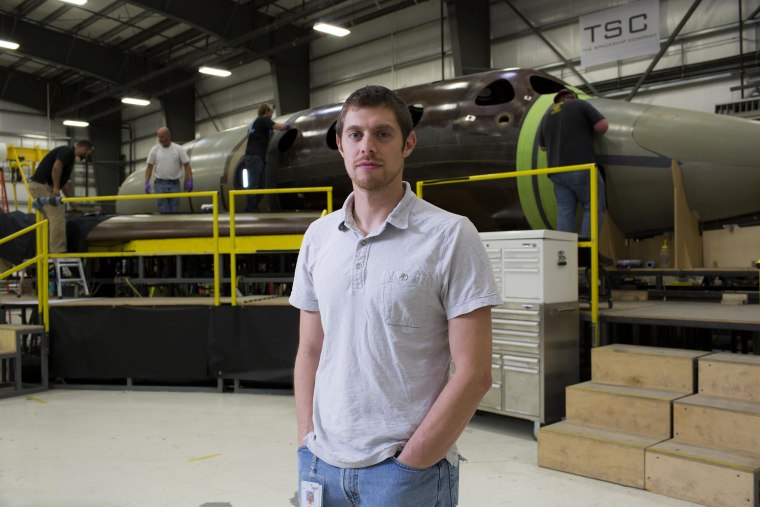 How Matt Kampner dealt with the tragedy:
"This is actually the first time I've had to deal with a sudden death. My grandparents died, but they had cancer. That was not surprising, but this was like, I'm watching, and then within an hour I knew someone wasn't coming back. I didn't know who it was for a long time. It was a shock. You're shaking, you don't feel as if it's real. You don't know how to deal with it. ...
"I needed to get with the people that I built it with, because there was a group of only 10 of us, roughly. ... Within the first half-hour we got together. We were just trying to understand what happened. It was nice to be around them, because we spent so much time together building the first one. We suffered through months of crazy overtime and little failures here and there, and all the drama. You feel this brotherhood with other people, so I wanted to be with them. And that helped me tremendously."
Samira Virani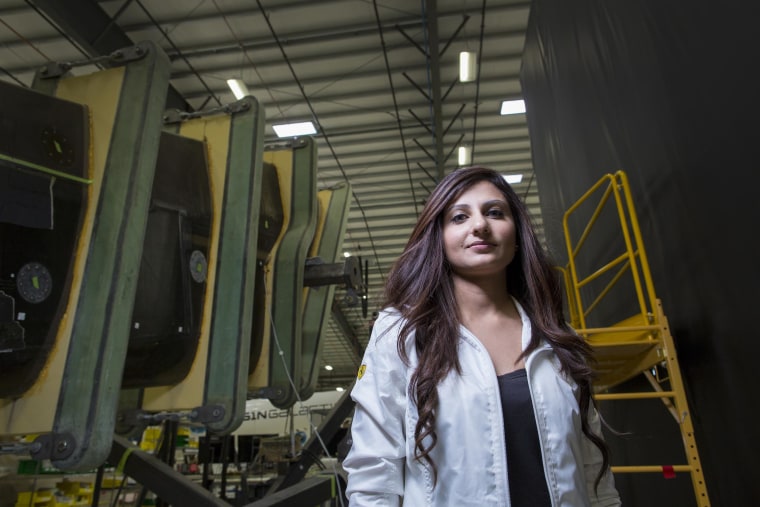 Standing in front of SpaceShipTwo Serial No. 2, Samira Virani talks about the healing process:
"The thing that keeps me going is the fact that we have a brighter future to look forward to, and that's what's right behind us. We're pushing forward with our deadlines, we're wrapping up our engineering efforts, we're making sure to do everything that's asked of us, and we're going above and beyond. ... That's actually good for all of us, because now we have something to look forward to. As sad as all this is, it's good to keep your mind off the tragedy sometimes, and I think SpaceShipTwo Serial 2 helps us do that."
James Flynn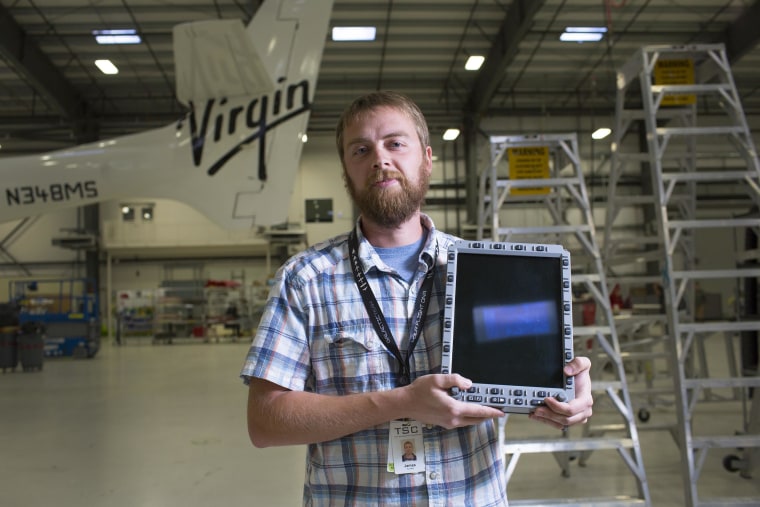 James Flynn recalls how the accident affected him:
"It all happened so quickly. It was really shocking. I had seven friends up in the air that day, flying and supporting the flight. ... Only six came down, so it was pretty tough."
Will Robertson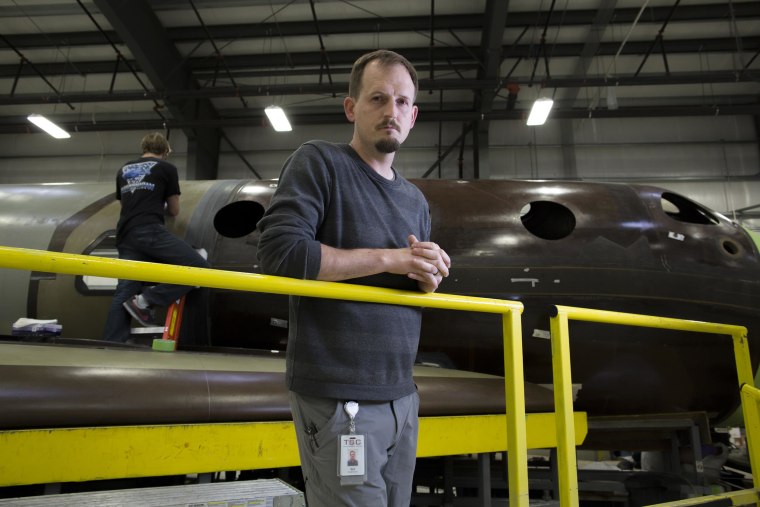 Will Robertson discusses how the crash relates to assessing the risks associated with flight testing:
"Part of my job is definitely thinking about this all the time, which I do a whole lot of. But in the absence of bad events, you just think about them, right? When one hits, you realize, wow, there are so many things you have to consider. ... There's always going to be second-guessing. I think it's human nature to do that. We're going to learn from it. I'm going to learn from this, and I'm going to make the systems more reliable, more fault-tolerant."
Michael Pochek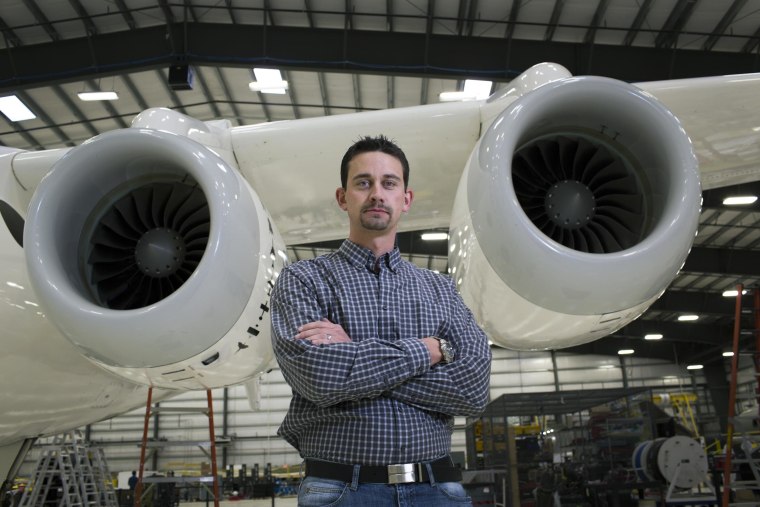 Michael Pochek addresses a widely asked question: 'Is flying SpaceShipTwo worth the risk of someone losing their life?'
"You could say, well, driving a car was risky before they proved it out, and so was commercial air travel. ... So the brave individuals who take on this task of making a vehicle safe to fly for the public — they knew it, and we knew it, that there's always a risk. They did it all voluntarily, because they knew what the goal was. And the goal was to make this a common thing, make this something that everyday people can obtain over time. That's the way history has always been forged, by brave individuals pushing the envelope."
Robert Kaai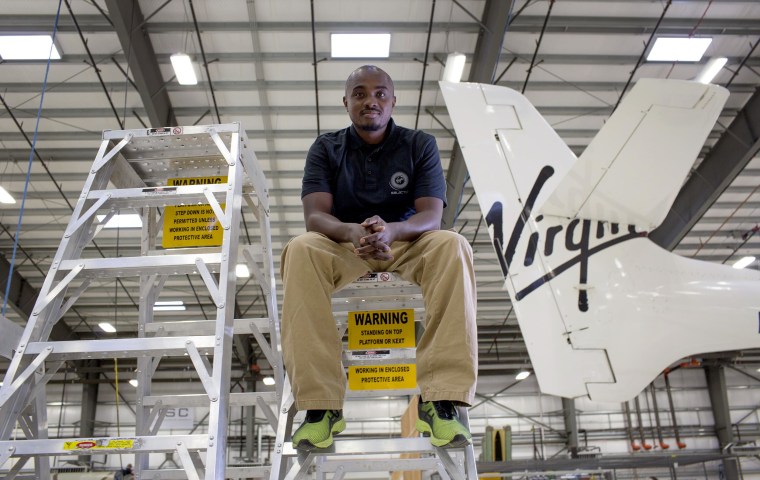 Robert Kaai recalls how the tragedy hit him:
"We were sitting on the flight line, just waiting for the ship to come back. ... It was pretty rough, because we usually leave the runway with the ship behind us, but this time we left just with the empty truck. At first you thought it was a bad dream, you know? We got back to the hangar, and we're just so used to assisting with opening up the hangar doors and getting the ship inside, getting the post-flight going. The hangar was empty, and it was just bad to look at that. It was hard."
Gabriel Williams
Gabriel Williams reflects on his dream of advancing human spaceflight, and how that relates to pilot Mike Alsbury's legacy:
"I've said for whatever many years that if I was offered a chance to go on a Mars mission for five years, with a 50 percent chance of survival, I would take it. Automatically. It's part of the deal. ... I still think the risk is totally worth the reward. What I can do is more important than my actual continued beating heart. I can't speak for him, but I would assume that Mike felt the same way."
Kim Betker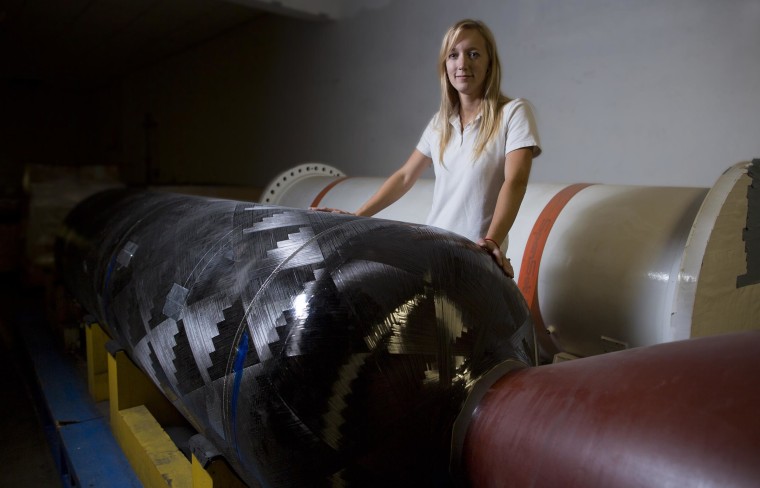 Kim Betker on risks vs. rewards in commercial human spaceflight:
"You can say you always knew it was dangerous, but this really asks all of these young people who are involved with testing to face that. It's been an eye-opener — a reminder of how challenging this is, and why it's never been done before. Somebody's going to do it. ... I feel that's us now."
Zia Qadir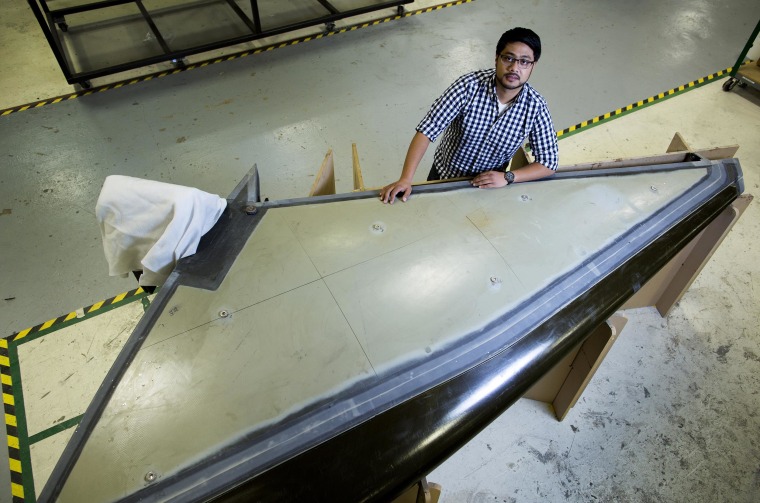 Zia Qadir on the next steps for his team:
"I'm really keen on seeing the Serial No. 1 parts, and seeing what I can learn from it. Seeing if there is anything we can implement to make our designs better and make the vehicle overall a lot safer, and moving forward. The big thing on my mind right now is doing everything I can to get Serial No. 2 completed. We're putting our best efforts forward with the static article, and the flight article is a few stages behind but we're waiting until we get the results on the static article to complete. So it really requires a lot of effort on our end to accomplish this. ...
"We definitely have a lot of pressure. But we're doing all the right things to make it happen."
NBCUniversal established a multi-platform partnership with Virgin Galactic to track the development of SpaceShipTwo.