A colleague of the two journalists killed live on morning TV is asking mourners to wear their favorite colors as a tribute to them.
WDBJ reporter Alison Parker loved turquoise while station photographer Adam Ward favored maroon out of support for his alma mater Virginia Tech, reporter Nadine Maeser wrote on Facebook.
Maeser has already designed custom ribbons with turquoise and maroon fabric to share with others at the station.
"Please consider wearing either turquoise or maroon in honor of these two beautiful people who were robbed of their futures," she added.
Parker, 24, and Ward, 27, were conducting an on-air interview when they were fatally shot by 41-year-old Vester Lee Flanagan II , a former colleague and reporter at WDBJ, according to the Franklin County sheriff's office.
Interview subject Vicki Gardner was also wounded in the gunfire and is in stable condition after undergoing emergency surgery at a local hospital.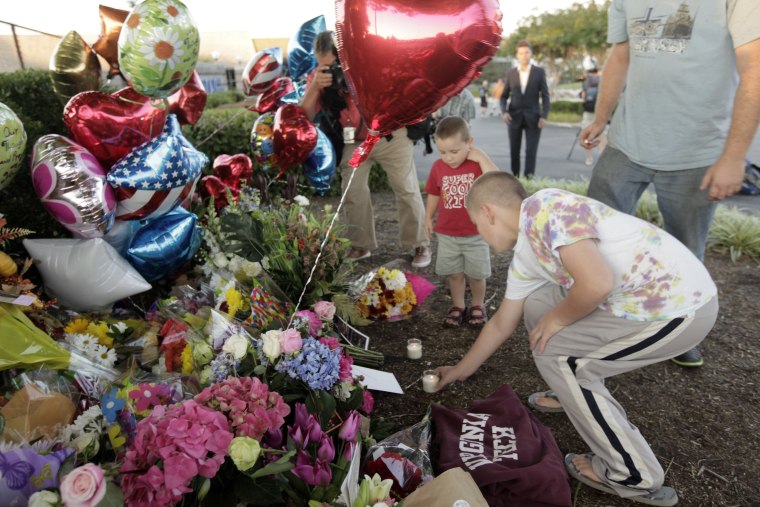 II